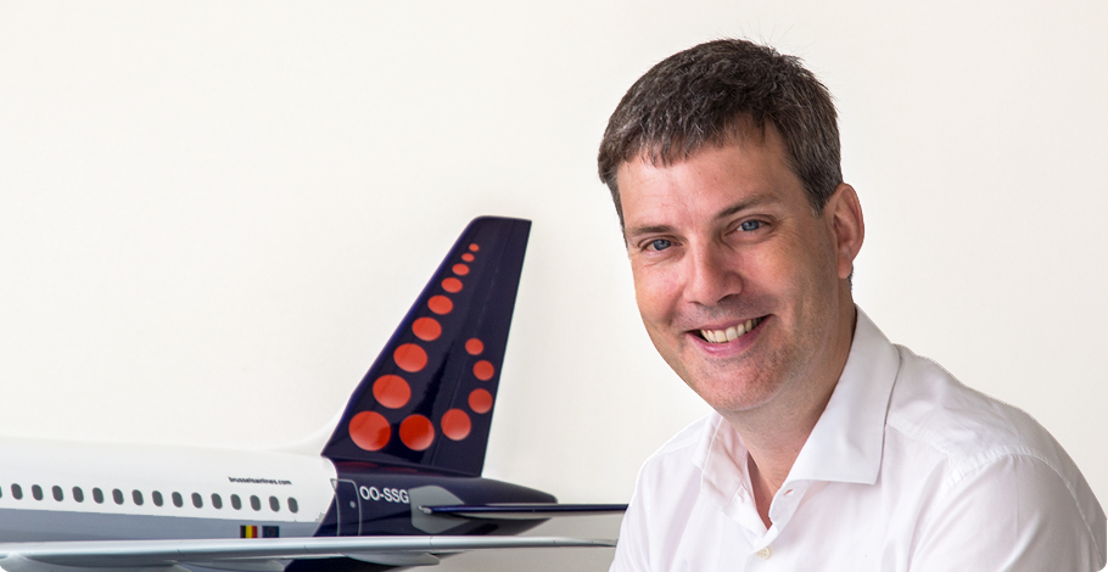 Tanguy Cartuyvels wordt nieuwe VP Marketing van Brussels Airlines
Maandag 29 mei 2017 — Sinds deze maand staat Tanguy Cartuyvels aan het hoofd van het marketing team van Brussels Airlines als nieuwe Vice President Marketing. Danzij zijn sterke ervaring in marketing bij FMCG-merken, zal Tanguy samen met zijn team de positionering van Brussels Airlines verder versterken.
Tanguy Cartuyvels is benoemd als nieuwe VP Marketing van Brussels Airlines. Hierbij rapporteert hij rechtstreeks aan Christina Foertser, Chief Commercial Officer bij de luchtvaartmaatschappij. Tanguy behaalde een Master in Business Administration With Honours aan de universiteit van Louvin-La-Neuve. Een deel van zijn schoolcarrière spendeerde hij aan de 'Norges Handelshoyskole' in Noorwegen. Zijn eerste marketing ervaring liep hij op bij Beiersdorf en Campbell Foods. In 2010 ging hij aan de slag bij Unilever waar hij verschillende posities bekleedde. Net voor hij naar Brussels Airlines kwam, was hij er Marketing Director Belux.
Onder het motto "We go the extra smile" zetten de 3.500 werknemers van Brussels Airlines de klant centraal in alles wat ze doen. De taak van Tanguy bestaat erin om de missie van Brussels Airlines, 'Wij willen de meest persoonlijke luchtvaartmaatschappij zijn, mensen samenbrengen en van reizen een plezier maken', kracht bij te zetten. De nieuwe VP Marketing zal ook verantwoordelijk zijn voor het product team, dat eerder nog deel uitmaakte van het Customer Experience departement. Een van zijn eerste projecten zal het ontwerp en de implementatie van de nieuwe in-flight experience op de langeafstandsvloot zijn.
Tanguy's passie voor marketing en uitgebreide ervaring is een grote aanwinst voor Brussels Airlines om het merk verder te versterken voor toekomstige uitdagingen, niet alleen in België maar ook in het buitenland.
"In 2014 hebben we onze commerciële strategie veranderd om de concurrentie een stap voor te blijven en om ons aan te passen aan de veranderende marktsituatie. Daarbij hebben we het Brussels Airlines merk geherpositioneerd om het klaar te maken voor de toekomst. Deze strategie, met onze no-compromise positionering, werpt zijn vruchten af en heeft de marktpositie van Brussels Airlines versterkt. In een snelveranderende sector met heel wat concurrentie is reizen een fast moving consumer good geworden. Met Tanguy verwelkomen we een erg ervaren marketeer in ons bedrijf die een duurzame marketingstrategie kan implementeren om het Brussels Airlines merk een stap voor te laten zijn op de rest."

-- Christina Foerster, Chief Commercial Officer Brussels Airlines
Contacteer ons