Brussels Airlines bids farewell to the AVRO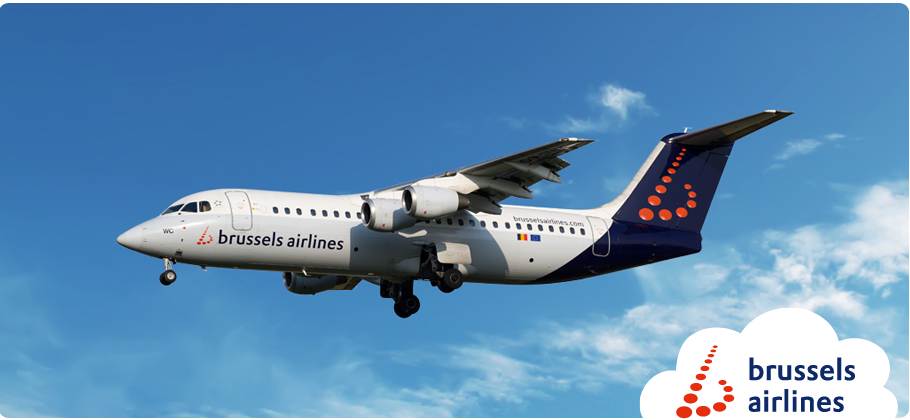 This weekend Brussels Airlines says goodbye to the AVRO Jet, the aircraft type with which the airline started off in 2001. On Saturday several aviation fans flew to Geneva on the Avro's last commercial flight for Brussels Airlines. Today, the airline's staff bid farewell to the aircraft type that carried millions of passengers over the years, on which hundreds of its pilots and flight attendants started their careers and on which several Brussels Airlines engineers worked during its maintenance.
With the touchdown of flight SN2720 Geneva-Brussels at 19h40 yesterday evening, Brussels Airlines has ended its AVRO era. Over the past 15 years, 31.5 million Brussels Airlines passengers boarded the 4-motor aircraft type, on the 606,000 flights to 89 different destinations. The AVRO was a regular guest at airports like Bromma (Stockholm), Copenhagen, Marseille, Lyon, Geneva, Oslo, Manchester and Berlin.
Once upon a time, Brussels Airlines' fleet consisted of 32 AVRO jets. This weekend, the last one, registered as OO-DWD (Delta-Whiskey-Delta) retires from the airline. From today onwards, Brussels Airlines' operator license only consists of Airbus aircraft.
Many aviation fans and long-time Brussels Airlines customers were present on the last commercial flight. One of them even traveled all the way from the United States to Brussels only to be on the farewell flight of the AVRO. Indeed, the AVRO has become a rare aircraft in Europe. The few planes that are left only fly in Ireland, Great Britain, Sweden and Greece. Some of these served for Brussels Airlines before.
Other ex-Brussels Airlines AVRO jets started a new life on other continents. Some jets now serve as firefighting planes in the US and Canada or fly in South America and Ghana. Others have been dismantled for spare parts and one of them now serves as practice aircraft for the Brussels Airport firefighters.
"It is with a lot of gratitude and nostalgia that we look back on the AVRO era. It was the aircraft with which Brussels Airlines as born and took its very first steps. The AVRO was an important and successful chapter in Brussels Airlines' history, it has brought millions of passengers safe and sound to their destination and for hundreds of our crews it was a springboard for their career.

-- Bernard Gustin, CEO Brussels Airlines