Brussels Airlines bikes through Uganda for charity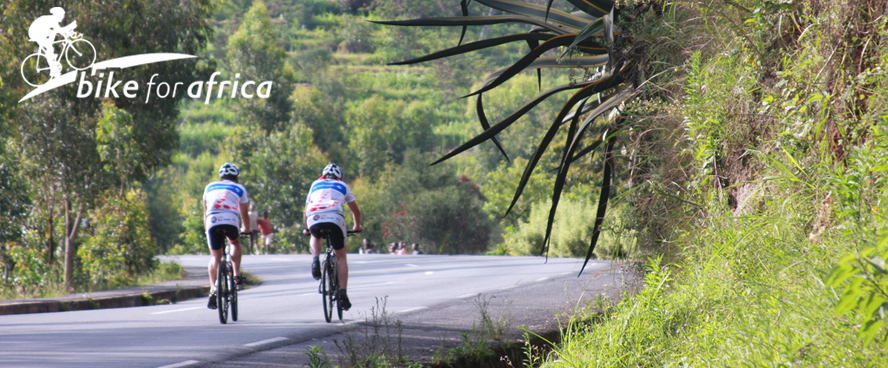 Tomorrow morning 40 Brussels Airlines employees will take off to Entebbe to travel 450km through Uganda in one week…by mountain bike. Under the name Bike for Africa they will bike from Jinja to Murchison Falls to raise money for charity.
Tomorrow morning a group of Brussels Airlines employees will set sail for Uganda, where they will bike 450km for charity. They will walk (or rather ride) in the footsteps of Sir Henry Morton Stanley (in his search for the missing explorer David Livingstone) and Winston Churchill, starting at the legendary source of the Nile and ending at the magnificent national park Murchison Falls in the north. A strenuous bike ride, since the biggest part of the trip will be off-road and under the blistering African sun.
On Saturday, a group of 13 Belgian CEO's, including Jacques Borlée, Bernard Marchant (Rossel Group), Christian Van Thillo (De Persgroep), Bob Verbeeck (Golazo), Geert Noels (Econopolis) , Tom van de Cruys (Lampiris) and Hans Bourlon (Studio 100) will join Bernard Gustin, CEO of Brussels Airlines, at Lake Kyoga, where they will bike the rest of the trip together with the Brussels Airlines employees. On the last day of the trip Piet Goddaer (Ozark Henry) will host a concert for the group at the closing event in the Murchison Falls park.
"Africa is at the heart of our company, and it is essential that we take our responsibility and give back to the communities we fly to. With our CSR program b.foundation we support not only many NGO's that are active in Africa in terms of health care – but also our own colleagues who in their free time support local communities in need. Bike For Africa is a way of giving back and at the same time highlighting the unique landscapes of this beautiful continent", explains Bernard Gustin, CEO of Brussels Airlines. "But as a Belgian company and ambassador of our country, it is also important to give a helping hand to Belgian organizations who commit themselves to assist people in need in our own country. That's why we've chosen United Fund for Belgium (UFB) as a humanitarian partner."
The biking trip through Uganda is the second edition of Bike for Africa. In November 2011 a first group of Brussels Airlines employees biked 300 km from Kigali, Rwanda to Bujumbura, Burundi. Supported by financial contributions of sponsors, the 40 bikers raised 93.000 EUR for SOS Children's Villages, with which they were able to perform more than 1.000 medical consultations in Africa.
"Bike for Africa is an initiative that we, as Brussels Airlines staff, are extremely proud of. Apart from the charitable efforts, highly appreciated by the local communities and authorities, the first edition was a huge success in many other aspects: It is a great physical challenge, a beautiful trip through the unique African landscape, being welcomed by hundreds of enthusiastic people in the villages we cross and, above all, it is a fantastic team building event", says Ilse Verhelst, Internal Communications Manager of Brussels Airlines, and organizer of Bike for Africa.
This year Brussels Airlines aims to raise 100.000 EUR. One part of the money will go to CoRSU, a private hospital which sponsors the rehabilitation and surgery of disabled children in Uganda. Another part will be donated to United Fund for Belgium, a Belgian non-profit organization that helps people in need in Belgium by financing projects of charity associations, mostly focusing on child welfare, reduction of poverty, support to disabled persons and social integration.

More information on www.bikeforafrica.be