Brussels Airlines celebrates Women's Day with all-female crew to New York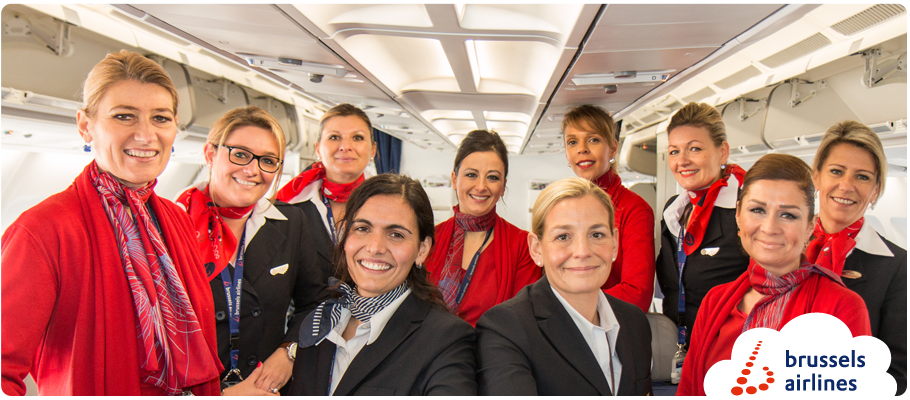 On International Women's Day, Brussels Airlines operates its New York flight with a special 'all female' crew. The other Lufthansa Group airlines also set sail to the Big Apple with female crews to emphasise the key role of women in the aviation industry.
Women's role in aviation is not to be underestimated. Belgian women have even played a starring role in the aeronautical history. The first woman in the world to have flown with a passenger on board between two cities and the first Belgian who earned a pilot license was a woman from Ghent named Hélène Dutrieu.
While in many other countries women only started to appear in cockpits in the 80s, Belgium already had female pilots in the early 70s. The very first Belgian female airline pilot has indeed retired several years ago, after a very full career.
Women in all departments
Brussels Airlines' workforce counts 49% of women. Females are represented in all departments of the company: HR, Marketing, International Relations, Legal, Customer Relations, Ground Operations, Maintenance, and of course on board of the aircraft, both in the cockpit and in the cabin. 10% of Brussels Airlines pilots are women and in the cabin this proportion amounts to 80%.
New York
To put the important contribution of women in the spotlight, the Lufthansa Group Airlines (Lufthansa, Swiss, Austrian and Brussels Airlines) send all-female crews to New York today. Brussels Airlines flight SN501 is on its way to JFK with Captain Lauretta and First Officer Sarah. The service in cabin will be overlooked by Christine, Stephanie, Ashley, Chantal, Karoline, Nathalie, Ilse and Katya. In total, more than 70 female employees of the Lufthansa Group land at the Big Apple today. On board, the speeches are specially modified to welcome the female passengers on this very particular day.