Brussels Airlines en Delhaize ontwikkelen samen cadeaubox voor Valentijn.
Woensdag 8 februari 2017 — Brussels Airlines en Delhaize slaan voor het eerst de handen in mekaar en lanceren de Valentijn b.giftbox. De bekende b.gift voucher, die de luchtvaartmaatschappij tijdens de kerstperiode aanbiedt, krijgt er nu dus een Valentijnsvariant bij.
De b.giftbox is een koffertje met een bon voor een romantische citytrip voor 2 personen (retourvlucht naar één van de 39 voorgestelde Europese steden) en een koekjesdoos met kleine boterhartjes met chocolade van het merk "Taste of Inspirations" van Delhaize. De b.giftbox kost slechts €199 en is exclusief verkrijgbaar op de e-shop van Delhaize en kan afgehaald worden in de winkel of wordt thuis geleverd.
Naast cadeauvouchers bracht Brussels Airlines ook al andere specifieke producten op de markt, zoals b.pass, een vluchtabonnement voor reizigers die vaak naar dezelfde bestemmingen vliegen, en b.student, een vluchtpakket op maat van de Erasmusstudent, met extra veel bagage voor de uitwisseling en een open terugreisdatum voor zij die nog niet zeker weten wanneer de examens voorbij zijn.
"We zien dat er een enorme vraag is naar zulke specifieke producten. De b.gift voucher in de eindejaarsperiode is altijd een enorm succes. Deze Valentijnsbox is een volgende stap, want dankzij de samenwerking met een partner als Delhaize kunnen we de voucher aanbieden in een mooi pakketje, en wordt het een leuk geschenk om af te geven."

-- Christian Dumortier, Head of Strategic Partnerships at Brussels Airlines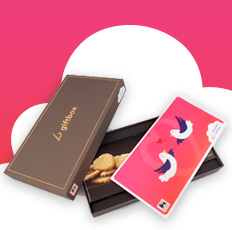 Kim Daenen
Brussels Airlines
Wencke Lemmes
Brussels Airlines
Wencke Lemmes
Brussels Airlines
Maaike Andries
Brussels Airlines