Brussels Airlines et Delhaize créent la b.giftbox, un coffret cadeau pour la Saint Valentin
Mercredi 8 février 2017 — A l'occasion de la Saint Valentin, Brussels Airlines et Delhaize lancent ensemble la b.giftbox. Le b.gift, proposé déjà depuis plusieurs années par la compagnie aérienne pendant la période de Noël, fera donc également des heureux lors de la Saint Valentin.
La b.giftbox est un coffret cadeau contenant un bon pour un voyage romantique pour 2 personnes (vol A/R vers l'une des 39 villes européennes proposées) et une boîte à biscuits en forme de petits cœurs au beurre et au chocolat de la marque "Taste of Inspirations" de Delhaize. La b.giftbox coûte seulement € 199 et est disponible sur l'e-shop de Delhaize avec un retrait dans un point Collect ou avec une livraison à domicile.
En plus du b.gift, Brussels Airlines propose aussi d'autres produits sur le marché, tel que le chèque b.pass, un pass sur mesure pour les voyageurs qui volent souvent vers les mêmes destinations, et le b.student, un forfait adapté à l'étudiant Erasmus, avec possibilité de bagages supplémentaires et un changement gratuit du vol retour pour tous ceux qui ne connaissent pas encore avec certitude la date de fin des examens.
"Il y a une importante demande pour ces produits spécifiques. Le b.gift que nous proposons pendant la période de fête connait toujours un grand succès. Cette b.giftbox est une nouvelle étape. Grâce à la coopération avec un partenaire tel que Delhaize, nous pouvons non seulement offrir le b.gift, mais ce dernier est même joliment emballé permettant au Valentin ou à la Valentine de faire un beau cadeau."

-- Christian Dumortier, Head of Strategic Partnerships.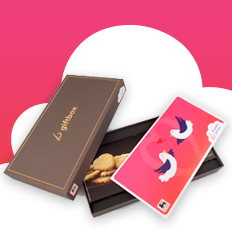 Contactez-nous
Wencke Lemmes
Brussels Airlines
Wencke Lemmes
Brussels Airlines
Kim Daenen
Brussels Airlines
Geert Sciot
Brussels Airlines