Brussels Airlines gradually resumes flights from Brussels Airport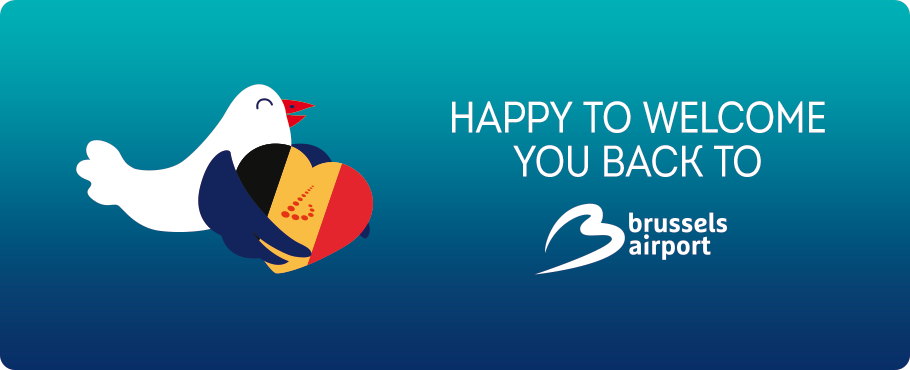 From tomorrow onwards, Brussels Airlines gradually resumes its flights out of Brussels Airport. "While our thoughts remain deeply with the great human suffering, our colleagues do their utmost to bring our passengers to their destination," says CEO Bernard Gustin.
Brussels Airport, which is the home of Brussels Airlines, was immediately closed to all passenger traffic after the attacks of March 22. As previously announced, the airport will partially reopen and Brussels Airlines will resume flights to and from its home base as from tomorrow, Sunday.
The flight offer is adapted to the capacity constraints imposed by the airport. Tomorrow Brussels Airlines operates three flights to European destinations: Faro, Athens and Turin. As from Monday, Brussels Airlines' flight offer from Brussels Airport will be gradually expanded with long haul flights and additional European flights. A complete overview of the flight schedule, which is constantly updated, is available on www.brusselsairlines.com.
Due to infrastructural limitations, only a limited amount of flights can be operated out of Brussels Airport. Therefore Brussels Airlines continues to operate part of its flight schedule from the regional airports of Liège and Antwerp. Some long haul flights continue to be operated from Frankfurt and Zurich. Whenever possible, these flights will gradually be offered from Brussels Airport again. On the website www.brusselsairlines.com all the latest information regarding these flights is available.
Compassion and thanks
"Our thoughts remain with everyone affected by the attacks of March 22nd, says Brussels Airlines CEO Bernard Gustin. "These past 11 days, we have been working in extremely difficult operational and emotional conditions. We have done our utmost to bring thousands of Brussels Airlines passengers to their destination. This was possible thanks to our own flights, but also thanks to flight options provided by partners. This was, is and will remain our first priority, in addition to the support given to our staff. I thank our customers for their understanding. We acknowledge that due to the circumstances, our service was not always on the level that our customers are used to getting from us. The many words of encouragement we received are heartwarming. The organization of our flights required an enormous commitment of our employees and services at the airports of Antwerp, Liege, Frankfurt and Zurich. I am very grateful for their outstanding efforts. They made the impossible possible. Finally, a huge thank you to Brussels Airport Company, which has worked day and night to reopen the airport. "
Brussels Airlines is also grateful for all the support given by travel agents and tour operators. Moreover, Brussels Airlines' business team plans to visit its partners the following weeks to personally thank them and give updates regarding the flight schedule and passenger guidelines.
Safety regulations
The start of the operations at Brussels Airport is accompanied by additional safety regulations that must be followed strictly. Therefore, Brussels Airlines and Brussels Airport ask its passengers to consider these guidelines. Passengers are requested to arrive at the airport well in time before their flight (2h for Schengen destinations, 3h for non-Schengen) and to print their tickets or boarding pass. There are also new guidelines concerning accessibility, parking and baggage. An overview of all these rules need to be read carefully on the website of Brussels Airport.