Brussels Airlines looks back on a strong spring and summer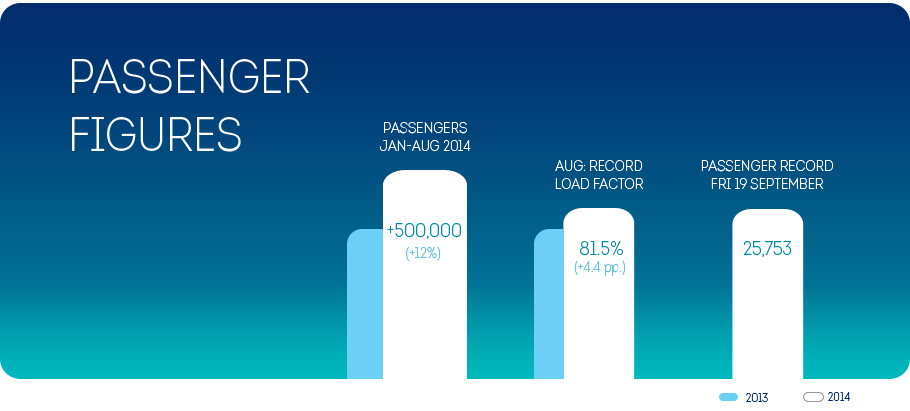 Compared to the same period last year, Brussels Airlines welcomed 500,000 more passengers on its flights between January and August. On Friday 19 September a new day record was achieved, when the airline transported 25,753 passengers. Thanks to the new commercial strategy, the passenger load factor increased by an average of 6 percent.
The commercial strategy that Brussels Airlines has implemented since the beginning of this year attracts more and more passengers. Compared to the same period last year (January-August), the number of guests on board Brussels Airlines flights rose by 500,000. In August, 19.1 percent more passengers chose Brussels Airlines, compared to the same month in 2013. For the first time in the 12-year history of the company, the seat load factor rose to 81.5 percent.
The passenger growth was mainly realized on the European network and is a consequence of the competitive price strategy, the expansion of the offer, the growing number of connecting passengers combining two Brussels Airlines flights and the focus on new summer holiday destinations. Thanks to its new travel products Check&Go, Light&Relax, Flex|Fast and Bizz&Class, Brussels Airlines can offer even more choice and reach a broader audience.