Brussels Airlines offers 24/7 social media service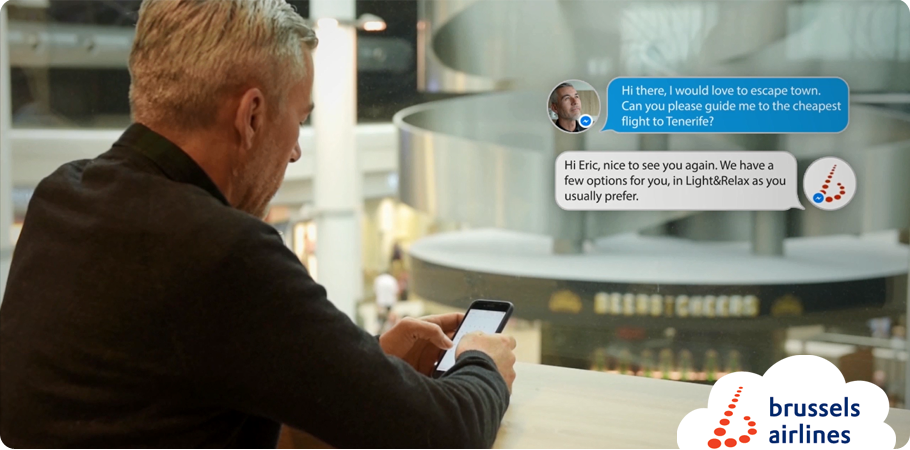 Going the extra smile, that's what all 3500 Brussels Airlines employees aim at every day – also on social media. More than ever, the Belgian airline wants to offer the most personal service to its customers and therefor extends its customer service via social media to a full-fledged 24/7 service, promising a reply within 30 minutes in French, Dutch and English.
In 2014, Brussels Airlines launched a new commercial strategy that puts a much stronger emphasis on the customer again. To that extent, the airline launched a program to further improve its customer service, including its service via Facebook and Twitter. Today customers can reach out to the airline at every moment of the day (and night) and expect a reply within maximum half an hour. This way the company wants to ensure their travelers get immediate assistance when they need it the most, and that is when they are on the go. With the 24/7 social media service, the airline wants to be available throughout the entire customer journey – from the moment they are looking to book a flight, until arrival at their final destination.
On average, Brussels Airlines has 500 conversations with its guests every day on Facebook and Twitter. The airline wants to further develop its service offer on social media and expects that the channel will continue to grow as a servicing channel, anticipating that the number of interactions will soar throughout 2017. Therefor Brussels Airlines is currently hiring additional Social Media Happiness Agents to go the extra smile for their guests, whether they need additional baggage for their flight, have a question about their boarding gate or simply want to share their flight experience.
From 2017 onwards, customers will even be able to pay for an upgrade or for flight changes within their social media conversation with the airline.
"We have been providing social media service since 2010, but we saw an increasing need to service our guests around the clock. We don't only see social media as an important customer service channel, it also provides us with priceless feedback about our products and services, as customers tell us every day how they liked or disliked their experiences with us. This helps us pinpoint where we need to improve the travel experience of our guests even more."

-- Claudia Tluk, Social Media Manager Brussels Airlines
"It's all about providing the best and most personal service possible, and this 24h a day. We want to be reachable wherever and whenever our guests are looking for assistance, next to the more traditional channels, like our service centre, airport offices or travel agencies. But we don't stop here of course. We are looking at other channels to improve the communication with our guests and we are working on the release of a mobile app."

-- Anne Tricot, VP Customer Experience Brussels Airlines