Brussels Airlines opens very first airport lounge abroad: The Suite Kinshasa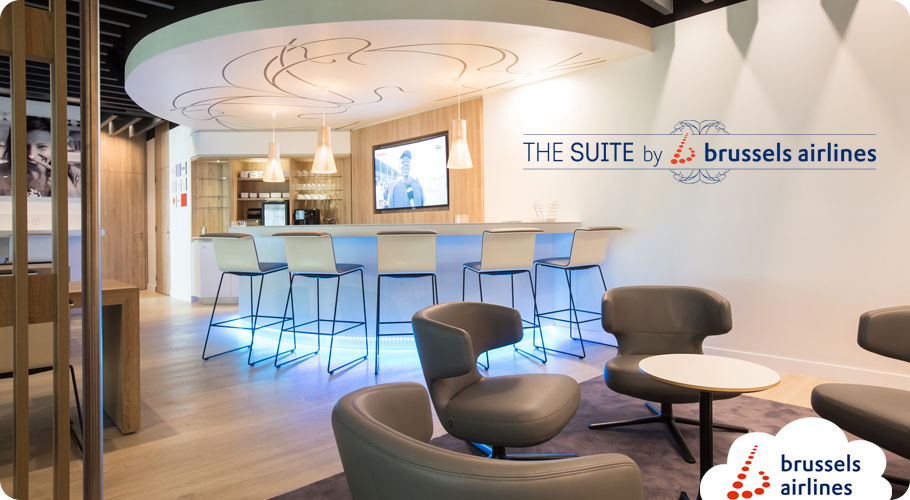 Brussels Airlines recently inaugurated its first airport lounge in a foreign country, i.e. at N'Djili airport (Kinshasa, DR Congo. The Suite offers a unique comfort experience to all Business Class travelers and frequent fliers while they wait for their flight to Brussels. With this important investment, Brussels Airlines emphasizes on the importance of Kinshasa in its network.
The Brussels-Kinshasa connection is one of Brussels Airlines' most important routes. On a daily basis, the airline connects Brussels Airport with the capital of the former Belgian colony. Not only tens of thousands of travelers use the direct flight every year, also the freight activity is important on the route. Brussels Airlines employs 100 people in the DRC to operate and commercialize the daily flight service.
In the past years, Brussels Airlines has invested heavily in the comfort of its travelers in Kinshasa. The airline offers a pre-check-in desk in the city center, where many passengers check in their baggage the day before their flight. The Congolese government has also done a lot of efforts and invested in a new terminal in N'Djili airport, from which Brussels Airlines operates since last year.
With the opening of the airport lounge The Suite, Brussels Airlines takes it one step further. For the very first time, Brussels Airlines opens its own airport lounge in a foreign airport, in order to offer a premium level of comfort to its passengers.
In The Suite Brussels Airlines' Business Class passengers and frequent travelers are spoiled with drinks, a snack buffet, a vast offer of newspapers and magazines and of course free Wi-Fi. The concept of The Suite is based on the much appreciated The Loft lounge in Brussels Airport: modern and sleek design with a hint of Belgian Art Nouveau, comfortable seats, a work zone, high tables for networking and a corner to relax. The Suite is situated right next to Brussels Airlines' boarding gate. A Brussels Airlines host ensures the high level of service that visitors of The Suite can expect.
The Suite was inaugurated in the presence of the Congolese prime minister, the Deputy-prime minister, various dignitaries and loyal Brussels Airlines customers and is opened every day.
"Thanks to The Suite, we can offer our many loyal Business Class passengers, Miles & More and Star Alliance Gold guests a unique comfort experience in Kinshasa. This investment in quality, in line with our We Go The Extra Smile philosophy, is another illustration of our passion for Africa and for service."

-- Philippe Saeys, Brussels Airlines Vice President Sales Africa
According to Patrick Roofthooft, Brussels Airlines Country Manager in the DRC, the opening of a lounge confirms Brussels Airlines' strong belief in the Kinshasa connection.
"It's very symbolic that our first foreign lounge is in Kinshasa. The route plays a key role in our network and we underline this with The Suite"

- Patrick Roofthooft, Brussels Airlines Country Manager in the DRC