Brussels Airlines organizes fan flight to Russia for round of 16 in the World Cup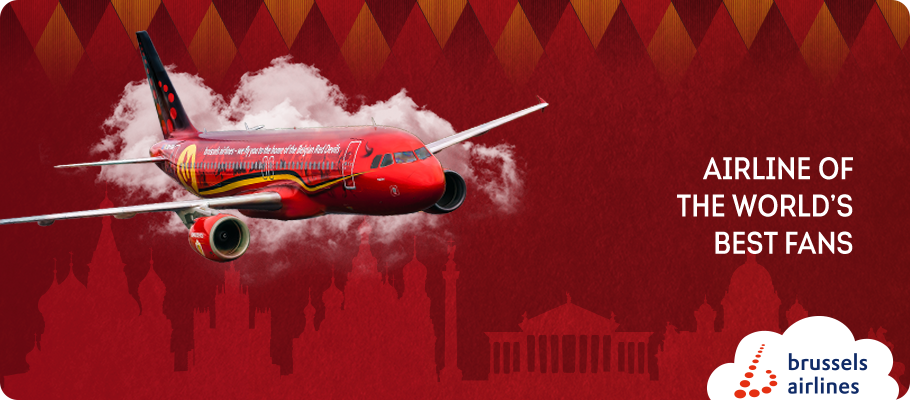 After the victory of the Red Devils against Tunisia, the Belgian national team is sure of its place in the round of 16 in the World Cup. As the national airline of Belgium, Brussels Airlines organizes another fan flight to bring 280 Belgian fans to the game. Depending on their final position in the group, the team will either play in Moscow or in Rostov. Bookings for the fan flight are open as from today.
Depending on their final position in the group stage, the Belgian Red Devils will play the round of 16 either in Rostov or in Moscow. If the team becomes group winner, they will play in Rostov on July 2nd, while a second place in the group phase will result in a game in Moscow on July 3rd. Even though this is still unknown, fans can already reserve one of the 280 seats on the Brussels Airlines fan flight for the round of 16 via brusselsairlines.com/fanflights.
As a big supporter of the Belgian Red Devils, Brussels Airlines anticipates a positive outcome for the round of 16 and has already planned a fan flight for the quarter-finals too. If the team qualifies for this stage, the airline plans a fan flight to either Kazan on July 6th or Samara on July 7th.
All fan flights after the group stage will be one-day return programs, meaning that fans leave Brussels Airport the day of the match and return directly after the game, avoiding a hotel night.