Brussels Airlines reaches for the stars with Bert Meewis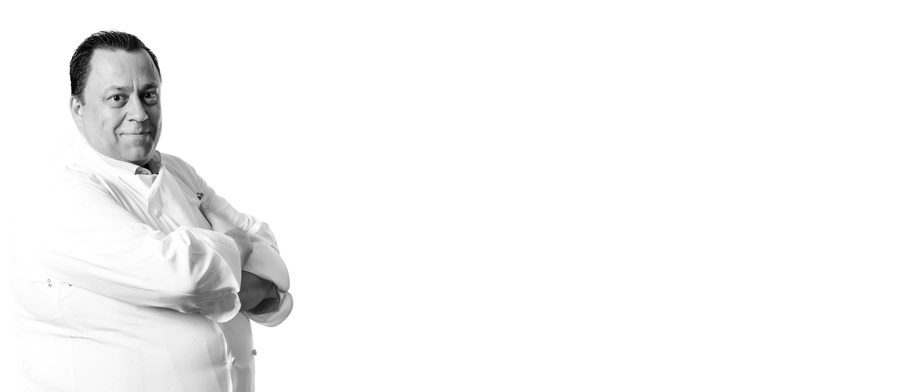 From July onwards, the Michelin starred chef Bert Meewis serves his menus in the Business Class of Brussels Airlines. Meewis is the ninth chef on the list of 'Belgian Star Chefs', an initiative with which Brussels Airlines wants to show the best of Belgium to the rest of the world. Bert Meewis, chef at restaurant Slagmolen (**), will present each month another menu to Business Class travellers flying to Africa, the US, Canada or India.
For the ninth time in a row Brussels Airlines and a Belgian star chef join hands to create an exceptional culinary experience on board. Passengers who fly from July onwards in Business Class to Africa, the US, Canada or India can enjoy an appetizer, a starter, a main course and a dessert served by star chef Bert Meewis. He hereby follows in the steps of Yves Mattagne as the ninth Belgian Star Chef.
Together with his wife Karlijn Libbrecht, hostess of the year 2017, Bert is the owner of restaurant Slagmolen (**) in Opglabbeek. In an old watermill, Bert serves classis cuisine dishes with a modern twist. His signature dish is 'dame blanche', freshly made with a Carpigiani machine. Bert Meewis graduated from culinary school 'Ter Duinen'. He gained experience at Sir Anthony Van Dijck, 't Fornuis, Scholteshof and La Côte St Jacques in Joigny. Restaurant Slagmolen got its first Michelin Star in 1998, the second one followed in 2010.
Bert's creations are seasonal. The first menu to be served on board of Brussels Airlines has a taste of summer and includes a praline of smoked salmon with chive and cod with a white wine sauce. The menus are paired with beers from brewery Cornelissen in Limburg. Business Class travellers who order the Belgian Star Chef menu in July can expect a Sint Gummarus Triple.
Through its collaborations with Belgian Chefs, Brussels Airlines wants to show its 'Belgitude'. Apart from serving Belgian Star Chef menus, the airline also provides Belgian beers and Belgian chocolate on board. The cabin crew's uniform is designed by Xandres, Bellerose and Ambiorix. Next to this Brussels Airlines turned 4 Airbus A320 into Belgian icons dedicated to TinTin, the Belgian Red Devils, Magritte and Tomorrowland.
"The collaboration with Brussels Airlines was an exciting challenge. The preparation of the recipes was not easy because cooking for an airline is entirely different than cooking in our kitchen. But it turned out to be a fascinating and professional experience for us."

-- Bert Meewis