Brussels Airlines ready for ​ the summer peak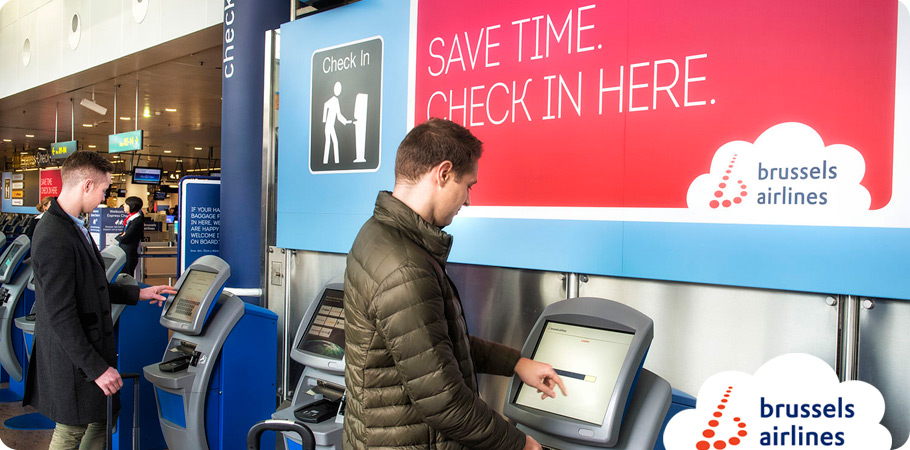 Brussels Airlines is ready to welcome its large number of guests for the summer. Flights to Spain, Portugal, Italy and Greece are the most popular this summer. All Brussels Airlines employees are in the starting blocks to make the journey of their customers as smooth as possible. More than ever, passengers make use of online check-in before going to the airport. Every day some 15,000 passengers use the service.
Compared to July and August last year, Brussels Airlines offers 6% more flights and 8% more seats on its European network this summer. In total, more than 12,000 flights are planned to European destinations in the summer months. Nantes, Belfast, Jerez de la Frontera, Thessaloniki and Heraklion/Crete are newcomers on the network map. Furthermore, extra flights are planned to many existing destinations like Porto, Alicante, Venice and Billund.
On the long haul network, the number of seats grows by 15% compared to the summer months in 2015. In July and August, Brussels Airlines will operate more than 1,500 long haul flights. Two newcomers in the intercontinental offer are Toronto and Accra (Ghana). To other, existing destinations, Brussels Airlines adds more frequencies (Washington, Entebbe, Kigali, Ouagadougou, Cotonou).

Alternative check-in possibilities
More and more passengers make use of Brussels Airlines' alternative check-in possibilities. On a daily basis, around 15,000 customers check in online or on their mobile and choose a mobile boarding pass, while 6 months ago, this number was around 10,000 a day. Online check-in offers many advantages: passengers can choose their seat on board and they save time at the airport. Brussels Airlines expects to deliver its 10 millionth mobile boarding pass by the end of the year.
Next to online check-in, Brussels Airlines invested in Scan & Fly machines that allow passengers to label their own bags and put them on the belt in a matter of seconds, which leads to time gain. Brussels Airlines gives their travelers 8 tips for a hassle-free start of their holiday.
Smooth and efficient through Brussels Airport
The operational impact after the events of March 22 at Brussels Airport is now over. The airport is again fully operational and the security checks are efficient and smooth. Travelers can get from their car at the airport parking to their gate in 45 minutes.