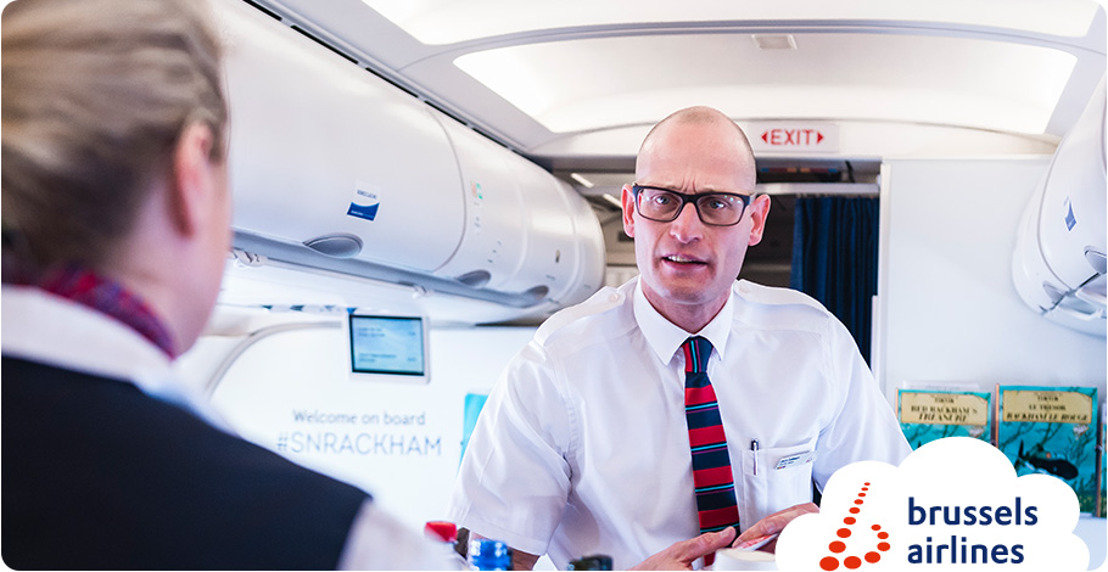 Brussels Airlines welcomes 98 new flight attendants
The airline remains one of the most attractive employers in Belgium
Wednesday, November 14, 2018 — Brussels Airlines welcomes 98 new colleagues to its cabin crew department. In November, a first group of 15 new employees begins their nine-week safety and commercial training, to start their flying career in January 2019. The second group will start their training in December and will receive their official wing in February 2019. The 98 successful candidates were selected out of more than 800 applicants in total, reaffirming the attractiveness of Brussels Airlines as an important employer in Belgium.
Brussels Airlines continues to grow within the Eurowings Group to respond to the increasing demand for air travel. After an incredibly busy summer of 2018, Brussels Airlines already started anticipating next year's summer season by hiring 98 new cabin crew members. The company organized 4 crew selection days to find the right candidates, with the right service mentality, out of more than 800 applicants, a number that is showing once more that Brussels Airlines is a very appealing employer in Belgium.
A recent study carried out by Universum also revealed that the airline ranks among the most attractive employers in Belgium within the Belgian student community. Brussels Airlines ranked 4th, after Google, L'Oréal Group and Coca Cola European Partners.
The Universum study pointed out that the most important drivers for students are healthy work-life balance, entrepreneurial spirit as well as creativity and innovation, all of which Brussels Airlines promotes heavily within the company.
"Aviation is a very attractive sector, full of passionate experts packed with enthusiasm and great ideas. We know that space for entrepreneurship, innovation and creativity as well as a pleasant working atmosphere play a decisive role, and that is exactly why Brussels Airlines gives its colleagues the opportunity to develop their ideas and to boast the passion they have. Because exactly those passionate colleagues radiate their enthusiasm by going the extra smile for our guests, and that is what makes Brussels Airlines what it is today, an airline that bears service at heart."

Diane Cauwenberghs, Talent Manager at Brussels Airlines
In 2018 Brussels Airlines counted for the first time over 4,000 colleagues. Also at this moment the airline is looking for new employees with different profiles, among whom 50 pilots. Find more vacancies at the Brussels Airlines jobsite