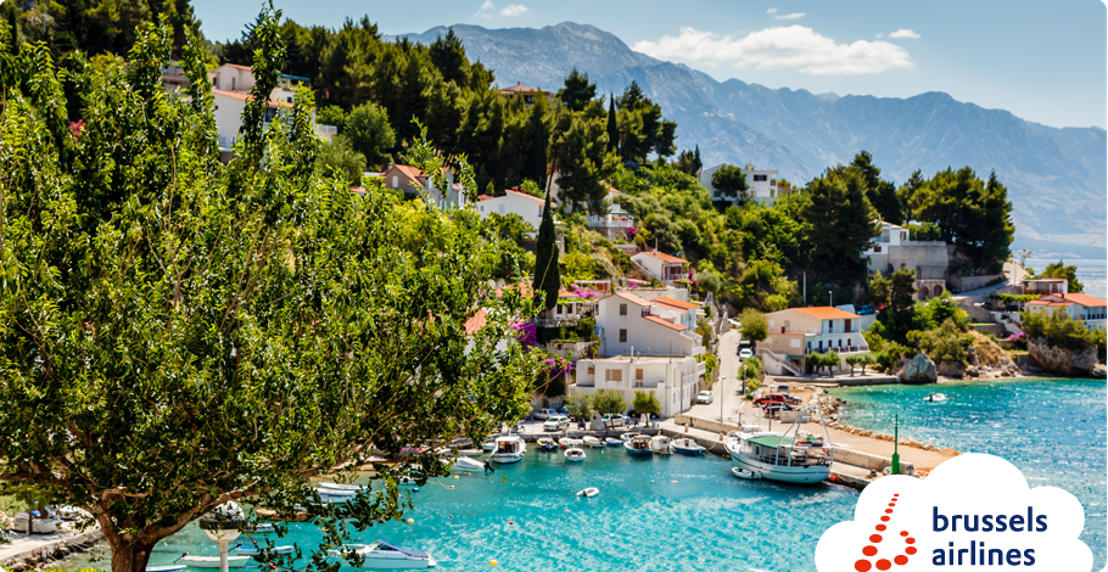 Brussels Airlines zet volgende zomer koers naar Zadar en Split
Woensdag 6 december 2017 — Brussels Airlines breidt haar aanbod naar Kroatië uit, één van de snelst groeiende vakantiebestemmingen. Het bestaande vluchtprogramma naar Zagreb en Dubrovnik breidt uit met twee nieuwkomers. Vanaf 12 mei wordt de toeristische trekpleister Zadar verbonden met Brussels Airport en al vanaf 28 april wordt naar de havenstad Split gevlogen.
Het toerisme in Kroatië zit in de lift. Steeds meer toeristen zoeken de jongste EU lidstaat op voor een zomervakantie en strijken neer langsheen de prachtige kustlijn, bezoeken één van de historische steden of zeilen langsheen de eilanden. Brussels Airlines volgt de groeitrend en breidt daarom volgende zomer haar vluchtaanbod uit met Zadar en Split als nieuwkomers. In totaal zal Brussels Airlines zo tijdens het volgende zomerseizoen naar vier Kroatische bestemmingen vliegen: Zagreb, Dubrovnik, Zadar en Split.
Zadar, gelegen aan de Noordkant van Dalmatische kust, is in sneltempo één van de meest trendy bestemmingen aan het worden in Europa. De stad, die volgens Alfred Hitchcock de mooiste zonsondergang ter wereld biedt, is verrassend aantrekkelijk. In de onmiddellijke omgeving liggen 3 prachtige nationale parken met talrijke mogelijkheden voor een actieve vakantie. Maar ook wie uitkijkt naar een strandvakantie, vindt in de onmiddellijke omgeving van Zadar of op de nabijgelegen eilanden zeker zijn gading. Zo bevindt het beroemde Saharun strand zich bijvoorbeeld vlakbij.
Vanaf 12 mei tot en met 19 september zet Brussels Airlines elke zaterdag namiddag koers naar Zadar.
Split is de tweede grootste stad van het land en heeft een prachtig historisch centrum. Dankzij de centrale ligging is deze havenstad een ideale uitvalsbasis voor wie bijvoorbeeld naar de eilanden Brac, Hvar of Solta wil reizen. Ook pittoreske stadjes zoals Omis, Kastela en Trogir liggen vlakbij.
Vanaf 28 april tot 6 oktober vliegt Brussels Airlines elke woensdag en zaterdag naar Split.
Contacteer ons
Geert Sciot
Brussels Airlines
Kim Daenen
Brussels Airlines
Wencke Lemmes
Brussels Airlines
Wencke Lemmes
Brussels Airlines