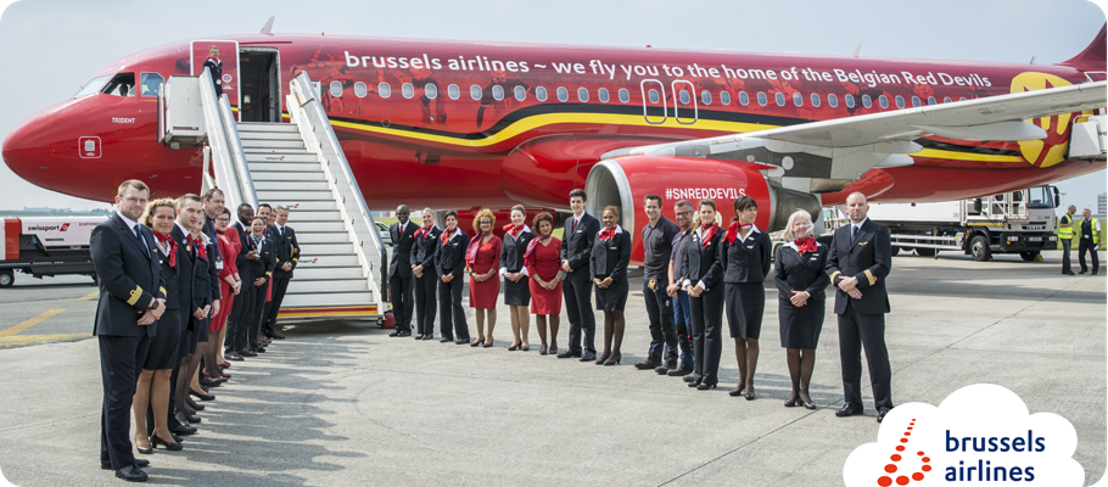 Rode Duivels vertrekken met Trident naar Bordeaux
Dinsdag 7 juni 2016 — Deze namiddag vertrokken de Rode Duivels met Brussels Airlines naar Bordeaux, waar ze hun basiskamp voor het voor het EK opslaan.
Om 16h30 klom ons nationale elftal samen met een delegatie van in totaal 51 aan boord van hun duivelse vliegtuig Trident, dat hen van Brussels Airport naar Bordeaux brengt voor het EK. Hun aankomst is voorzien om 18h25.
Binnen Frankrijk zal Brussels Airlines de ploeg ook vervoeren tussen Bordeaux en de verschillende speelsteden met één van hun Avro vliegtuigen.
Voor de Belgische supporters organiseert Brussels Airlines (voorlopig) 9 speciale fan flights naar alle matchen van de Belgen in de groepsfase. De #TousenFrance fan pakketten zijn een 24-uur ervaring die de fans naar Lyon, Bordeaux of Nice brengt in een totale Duivels-sfeer van bij het vertrek in Brussels Airport tot de aankomst in Frankrijk. Ter plaatse worden de supporters met bussen naar het stadion of de fanzone gebracht, waarna ze 's nachts terugkeren naar België.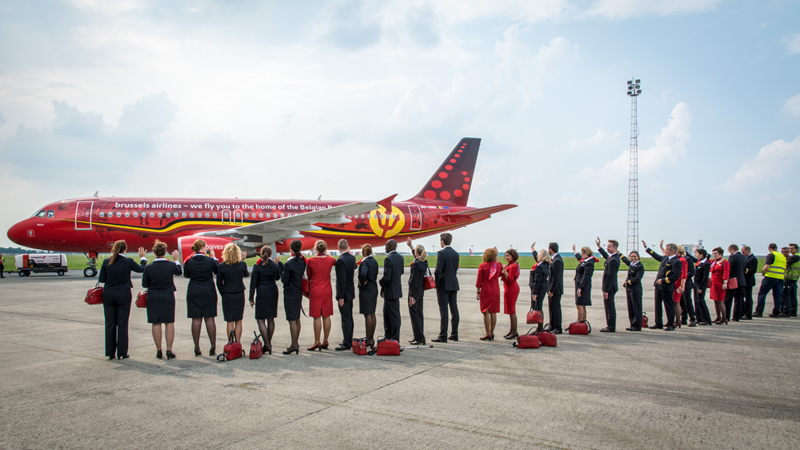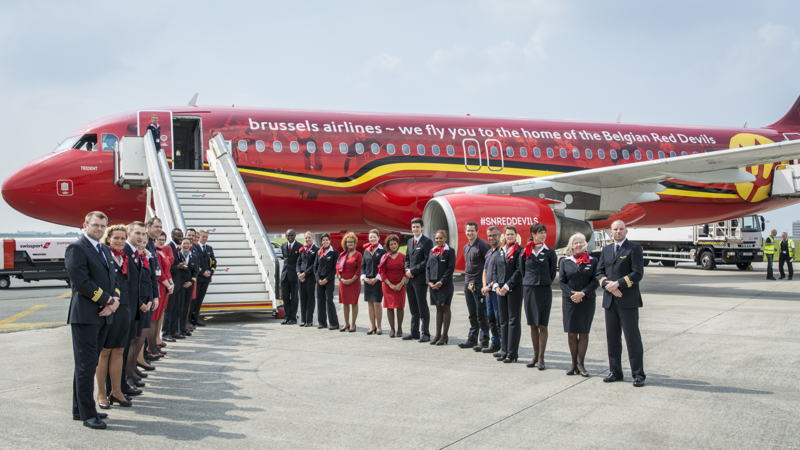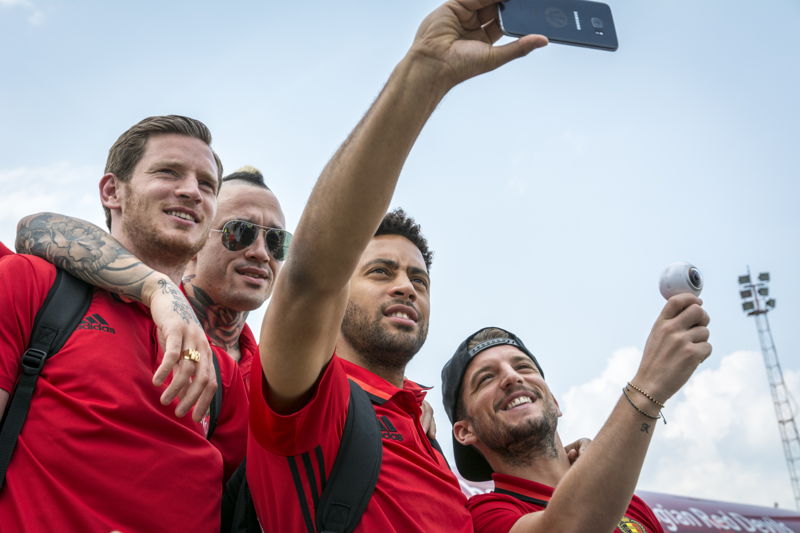 Contacteer ons
Wencke Lemmes
Brussels Airlines
Wencke Lemmes
Brussels Airlines
Kim Daenen
Brussels Airlines
Kim Daenen
Brussels Airlines
Geert Sciot
Brussels Airlines
Geert Sciot
Brussels Airlines