Simon Lamkin heads IT and Innovation at Brussels Airlines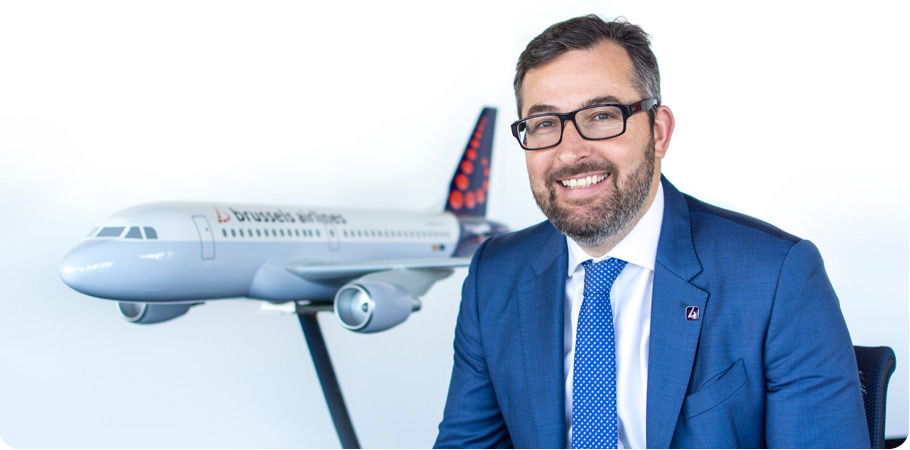 Brussels Airlines has appointed Simon Lamkin (46) as CIO, responsible for Technology and Innovation, making sure that the airline stays at the forefront of innovation and digitalization.
Innovation and IT play a key role in both the operational and commercial success of an airline. Brussels Airlines wants to remain a frontrunner in developing applications that offer its passengers even more service possibilities. Brussels Airlines was the first airline in Belgium to launch online check-in, self-baggage check-in and home printed baggage labels.
The airline wants to continue to invest in customer experience and wants to keep innovating, both for the customers and for the work processes behind the scenes. That's why Brussels Airlines has appointed Simon Lamkin as CIO.
"Building on our brand reputation and entrepreneurial spirit, Brussels Airlines wants to become the reference in airline digitalization for a better customer experience. The arrival of Simon will allow us to reach this ambition."

-- Bernard Gustin, CEO Brussels Airlines

Simon is a British top executive with a vast experience in the aviation industry. He joins Brussels Airlines after a successful career at easyJet, where he was the Head of IT Operations Systems. During his time at easyJet, he was responsible for many innovations, including the introduction of Windows tablets in the cockpit; "Halo", an internet based mobile boarding solution and a fully automated bag drop solution across many European airports.
A member of the Brussels Airlines Management Board, Simon reports directly to CEO Bernard Gustin.
"We are convinced that Simon's expertise, track record and management capacities will be of great value to Brussels Airlines. Brussels Airlines has the ambition to further invest in new technologies that put the customers' comfort and the customer experience at its core, while also optimizing our work methods. Simon will play a key role in realizing these important projects."

-- Bernard Gustin, CEO Brussels Airlines
Technology and innovation will be the critical differentiators to allow Brussels Airlines to remain best in class in terms of operational excellence, cost efficiency and customer intimacy.
"We strive for absolute operational excellence in all facets of our operations, including crew planning, fuel consumption and punctuality", says Simon Lamkin. Next to that, our focus is on further improving customer service at the airport, by providing digital solutions to the ground staff, enabling Brussels Airlines agents to offer tailored solutions to our guests."

-- Simon Lamkin, CIO Brussels Airlines