Tanguy Cartuyvels new VP Marketing at Brussels Airlines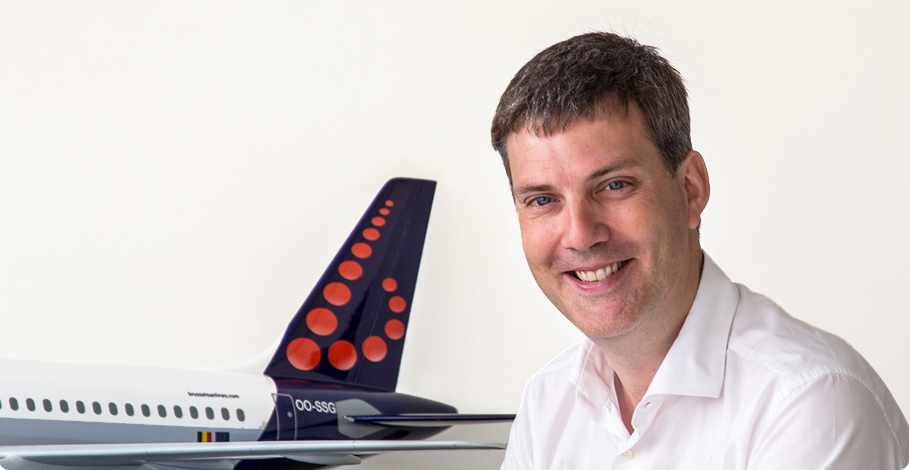 Tanguy Cartuyvels recently joined the marketing team of Brussels Airlines as new VP Marketing. With his strong track record in Marketing for FMCG brands, Tanguy and his team will further reinforce the brand positioning of the Belgian airline.
Tanguy Cartuyvels has been appointed as the new Vice President Marketing for Brussels Airlines, herewith directly reporting to Christina Foerster, Chief Commercial Officer of the Belgian company. Tanguy obtained a Master in Business Administration with honours at the university of Louvain-La-Neuve and has spent a period of his high school carrier at the 'Norges Handelshoyskole' in Norway. He acquired his first marketing and sales experience at Beiersdorf and Campbell foods. In 2010 he joined Unilever, where he held several positions, the last being Marketing Director for Unilever Belux, before joining Brussels Airlines.
Brussels Airlines' 3.500 employees put their guests at the center of everything they do, under the motto "we go the extra smile". Tanguy's task consists of further reinforcing Brussels Airlines' mission to be "the most personal airline, bringing people together and making travel a pleasure". New under his responsibilities will be the Product team, which was previously part of the Customer Experience department. Upcoming projects include the design and implementation of a new in-flight experience on the long-haul fleet.
His passion for marketing and his vast experience in developing marketing strategies will be a huge asset for Brussels Airlines to empower its brand for future challenges in Belgium and abroad.
"In 2014 we changed our commercial strategy to be able to stay ahead of competition and adapt to the very much changed market environment. With that, we also rebranded Brussels Airlines entirely to make it a future-proof brand. The strategy, including its "no compromise" positioning, is clearly paying off and has reinforced Brussels Airlines' market position. In a fast-paced industry, with high competition, traveling has become a fast moving consumer good. With Tanguy, we welcome a very experienced marketer to our company who is sure to be able to implement a sustainable marketing strategy and to keep Brussels Airlines one step ahead."

-- Christina Foerster, Chief Commercial Officer Brussels Airlines