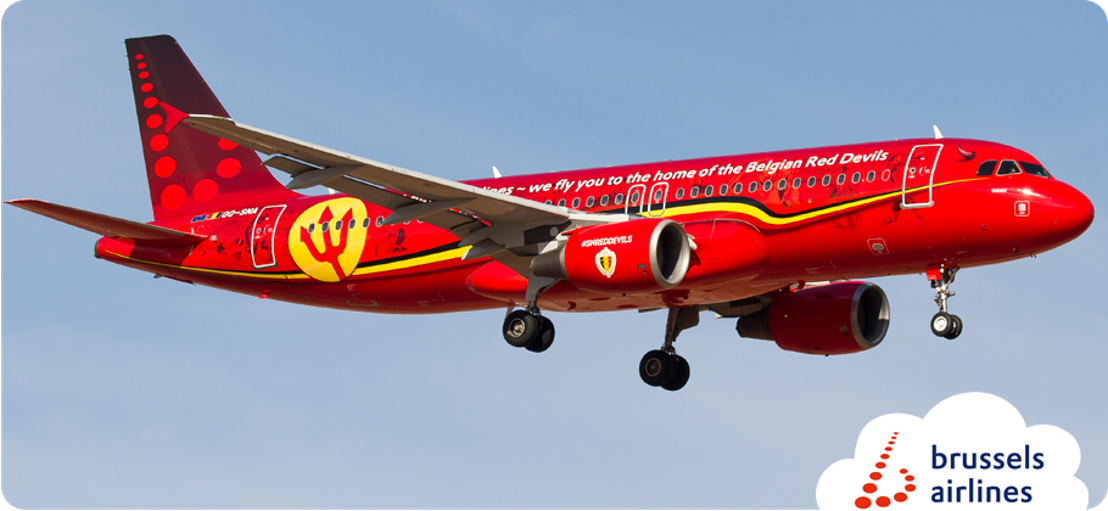 Wanted: the best Red Devils fans in the world!
Friday, April 29, 2016 — Brussels Airlines and the RBFA are looking for thé ultimate Red Devil fans who want to have their picture on the official Red Devils aircraft.
Between April 29 and May 8, Brussels Airlines and the RBFA launch a quest to find the biggest Red Devils fans out there. Six super fans who can convince Brussels Airlines ánd the Red Devils that they are the absolute best fans of the Belgian national football team, get the chance to have their picture flying all over Europe on the official Red Devils aircraft, Trident. The devilish aircraft was created by the airline just in time for the European Championships 2016 in France and will take the players to France for their games.
Candidates who think they stand a chance to be elected best Red Devils fans, can participate to the quest by uploading a picture of themselves that proves their super fan status on brusselsairlines.com/superfan.
On May 9 a jury at Brussel Airlines and the RBFA chooses 6 winners who win their spot next to the Red Devils on the Trident plane, as well as an exclusive invite to visit the aircraft on the inside and see the result for themselves.
Brussels Airlines is the official airlines of the Belgian Red Devils, proudly flying the national team to all their games abroad.