Aeroflot and Brussels Airlines sign codeshare agreement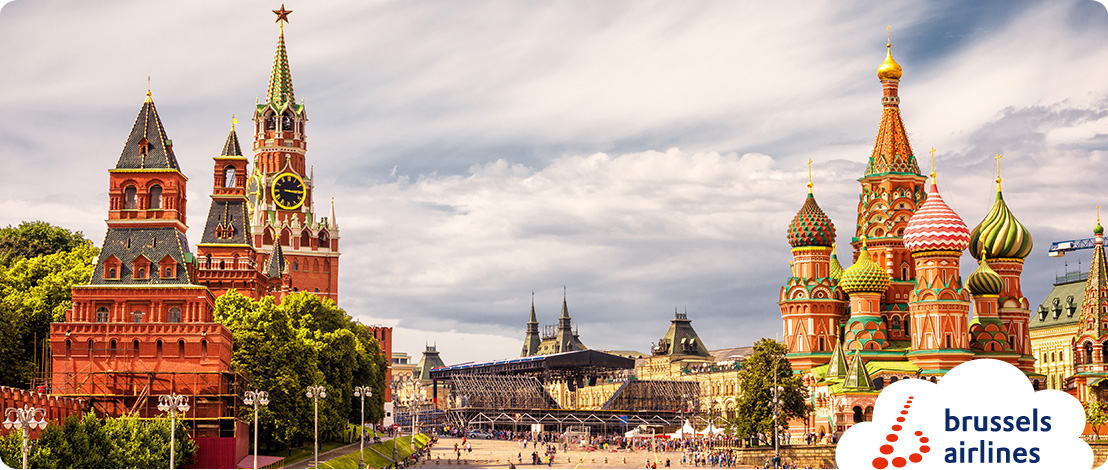 Aeroflot – Russian Airlines and Brussels Airlines have signed a codeshare agreement to offer customers a bigger selection of flights and more flexibility when travelling between Brussels and Moscow. Tickets for flights under the new agreement are on sale, and jointly operated flights begin on 20 January 2020.
The Russian flag carrier and Belgium's national airline are joining forces to offer their guests even more choice, thanks to a newly established codeshare agreement. Сustomers can now book flights with Aeroflot or Brussels Airlines and travel between Brussels and Moscow from 20 January 2020.
Booking a codeshare flight means that flights operated by one airline can be booked with either of the partners under the agreement. The new agreement allows travellers flying from Moscow easy connections to the entire Brussels Airlines network, while travellers from Brussels will enjoy better connections to the Russian capital and Aeroflot's global routes. Thanks to 'through check-in', passengers with connecting flights can check in their baggage at their departure airport and reclaim it at their final destination.
Aeroflot's home base and major hub, Sheremetyevo International Airport, is a convenient choice for business and leisure travellers to the Russian capital, and close to Moscow city centre. Brussels Airlines relocated its Moscow operations to Sheremetyevo in June 2019.
Brussels Airport, in the heart of Europe, offers direct connections to major leisure and business destinations. Convenient connections to the centre of Brussels and Belgium's major tourist destinations make Brussels Airport a first choice airport for corporate guests and holidaymakers.
About Aeroflot
Aeroflot is Russia's flagship carrier and a proud member of the SkyTeam global airline alliance. Aeroflot serves 149 destinations in 53 countries.
Aeroflot's 247-strong fleet is the youngest of any airline worldwide that operates more than 100 aircraft. In 2018, Aeroflot carried 35.8 million passengers (55.7 million passengers as Aeroflot Group including subsidiaries).
Aeroflot holds 4-Star Airline status from Skytrax and was named Best Airline in Eastern Europe for the eighth time at the 2019 Skytrax World Airline Awards. Aeroflot has also been awarded a five-star global airline rating by US aviation association APEX. Aeroflot is also rated five stars for the punctuality of its flights by OAG.
Aeroflot is the world's strongest airline brand according to leading brand strategy consultancy Brand Finance.
Find out more at http://www.aeroflot.com/