Brussels Airlines achieves record profit and creates additional jobs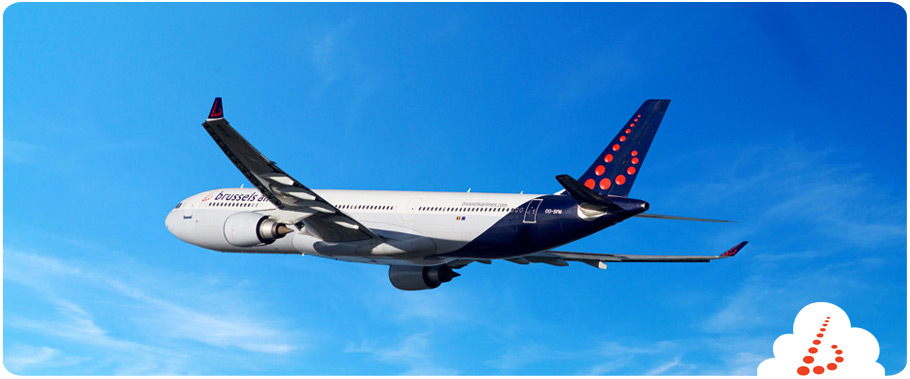 Turnover increases by 6.9% to 1.274 billion euro
Net profit of 41.3 million euro (after deduction of 5 million for redistribution to personnel)
Growth strategy continues in 2016
240 additional jobs
Brussels Airlines can look back on a successful 2015. Thanks to the commercial success, the successful repositioning in the market and ongoing cost control, 2015 ended with a net profit of 41.3 million euros. "Our efforts to make Brussels Airlines an attractive, dynamic and competitive airline has paid off in the past year," says CEO Bernard Gustin.
With a passenger increase of 13%, Brussels Airlines is one of the fastest growing airlines in Europe. The airline's seat load factor increased by 3.4 percentage points. This growth, the result of the growing flight offer and Brussels Airlines' repositioning as a competitive airline offering service as well as low fares, have contributed to strong financial results.

Profitable network in all three regions
Brussels Airlines' turnover increased by 6.9% to a total of 1.274 billion euro. After a break-even in 2014, the higher turnover, together with a significant cost reduction in 2015, has resulted in an operating profit of 43.1 million euro and a net profit of 41.3 million euro. The European network as well as the African and Trans-Atlantic flights were profitable in 2015.
The low fuel price has had a positive impact on the results, but it would be wrong to assume this is the most important factor. Other external cost elements such as the strong dollar and increased air traffic control taxes have diminished the beneficial effect of the fuel price. In addition, the temporary lockdown in Brussels, at the end of last year, and the unstable Russian market situation also had a negative impact. At the same time, Brussels Airlines lowered its ticket price further by an average of 10%.
Successful transformation
"Our results show that Brussels Airlines is successfully transforming into a modern, future-proof airline that welcomes more customers each month. I am very grateful to our staff for their dedication, which contributes to this result," says Bernard Gustin.
Brussels Airlines significantly strengthened its network and its market position in 2015. In total, 14 new destinations were launched last year, two aircraft joined the fleet and the offer increased with 668,000 additional seats. The new loyalty program "LOOP" was also launched in 2015 to meet the demand of customers traveling in Europe, and has already registered over 50,000 members.
"The market responds positively to our commercial strategy and we are on the right track," Bernard Gustin concludes. "But we cannot stop here. In fact, in today's very challenging market, we have to make Brussels Airlines even more attractive and competitive. Further reduce our costs and increase profit, increase responsiveness to market evolutions, continue to invest for our customers and offer attractive travel products, these remain our priorities."

Growth strategy continues in 2016
The financial results of 2015 lay the foundation for the growth strategy that Brussels Airlines will continue in 2016. During the summer season, starting at the end of next week, the airline launches 9 new destinations. A 9th Airbus A330 for long-haul flights will join the fast growing fleet by the end of next week and a tenth A330 is scheduled for the end of 2016, beginning 2017. The European fleet is also expanding with 2 additional aircraft and 4 Avro's are replaced by larger Airbus aircraft. As a result, the seat offer increases by 7%.
The expansion leads to additional employment. In total, 240 additional jobs will be created in Belgium this year. "We are more than ever a key economic player for our country who connects Belgium better than ever to the rest of the world and creates employment," says Bernard Gustin.