Brussels Airlines Cargo receives CEIV certificate for pharmaceuticals transport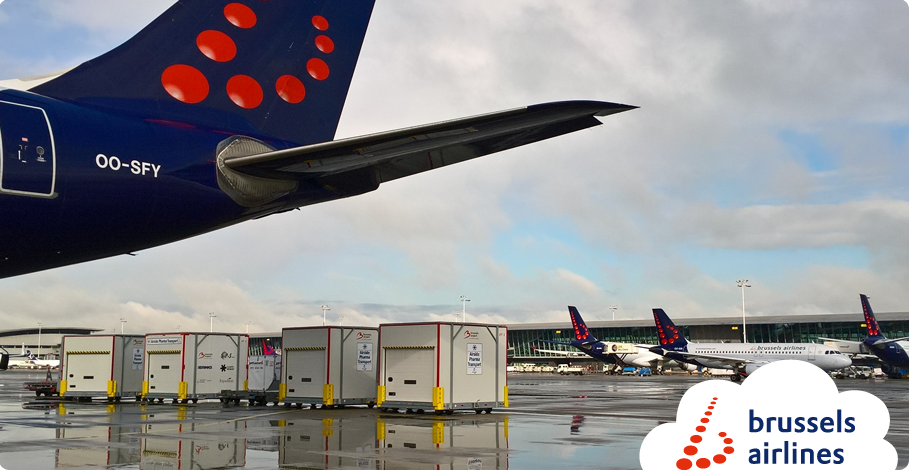 IATA, the International Air Transport Association, has awarded Brussels Airlines Cargo with its CEIV Pharma certificate, IATA's excellence label for pharmaceutical transport. CEIV, the Centre of Excellence for Independent Validators, have reviewed the airline's processes in recent months and has assessed Brussels Airlines as showing great reliability, expertise and quality in its pharma processes.
Transporting healthcare products by air requires a rigorous logistical approach. Adhering to strict temperature criteria is crucial to safeguard the quality of medication throughout the transportation process. As part of the Brussels Airport Pharma Hub, Brussels Airlines cargo has been investing in its pharma handling across its entire network, ensuring high quality service to pharmaceuticals partners. At the Air Cargo India conference held in Mumbai, IATA awarded Brussels Airlines Cargo with its CEIV certificate, recognizing its pharma transport expertise.
"The CEIV certification is about implementing the right processes and creating a culture of continuous awareness in order to raise the quality level of our services on a daily basis. During this journey and through local and international cross-industry collaboration (such as Pharma.Aero), Brussels Airlines Cargo is engaged in an open dialogue with pharma shippers and forwarders. The most important element is to increase the end-to-end transparency for all stakeholders."
-- Reinout Puissant, Cargo Business Development & Interline Manager at Brussels Airlines
"Temperature-controlled shipments have become a very important segment in the air cargo market. This CEIV certificate is a reward for the commitment of our company towards reliable pharma transport. I am very proud of the work achieved by our teams."
-- Alban François, Vice President, Cargo at Brussels Airlines.

Brussels Airport is the preferred European pharma gateway and is the first and largest airport community to be CEIV certified (since 2014). This is not a coincidence, as Belgium is a world leader in the pharmaceuticals industry. The industry employs almost 30,000 people in Belgium and this figure keeps growing year after year. Pharmaceuticals account for over 10% of Belgium's total exports. Brussels Airlines' pharmaceutical transport activities grew by 56% in 2017 and now consist of 10% of the airline's cargo activities. With the CEIV certificate, the airline looks to further expand its pharma activities in the future.