Brussels Airlines connects Accra (Ghana) with Brussels Airport as from today
Also more flight frequencies to Lomé (Togo)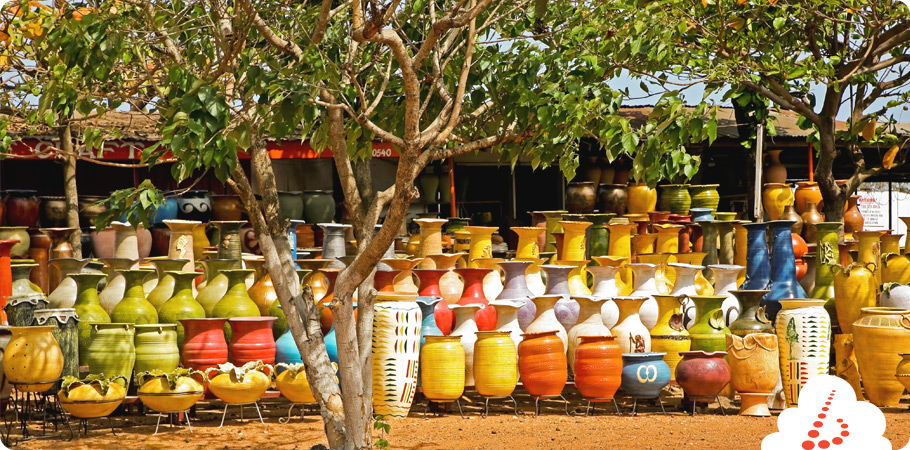 Brussels 26 October 2015 – Brussels Airlines operates flights to the Ghanaian capital Accra as from today. Not only is the new connection an asset to the growing network of Brussels Airlines, but also a newcomer for Brussels Airport. Brussels Airlines also doubles its flight frequencies to Lomé (Togo) as from today.
From today onwards, Brussels Airlines connects the Ghanaian capital Accra with Europe four times a week with flight SN 277. Brussels Airlines CEO Bernard Gustin welcomed the passengers this morning in Brussels Airport. "As for economy and tourism, Ghana is one of the fastest growing African countries", he said during a speech in presence of the Ghanaian embassy and the management of Brussels Airport. "Business and leisure travel to Ghana is increasing. This is why Accra definitely deserves a place in the growing network of Brussels Airlines. With our direct flights we also respond to the large demand of the Ghanaian diaspora in Belgium, the Netherlands, Germany, the UK and the US. With the opening of this new route we also support the trade relations and create air freight capacity between Belgium and Ghana. It is the 16th destination of Brussels Airlines in West-Africa.
Connection possibilities
Flights are operated on Monday, Wednesday, Friday and Saturday departing from Brussels in the morning and from Accra in the evening. Flight hours are well connected to numerous Brussels Airlines flights from and to European destinations and the US. Via Brussels Airport it will be possible to travel easily between for instance Ghana and the UK, Ghana and Denmark, Germany, France and the US.
The direct flights are operated with Airbus A330 aircrafts and passengers can choose either Business Class with flatbed seat comfort, or Economy Class with ergonomic seats and individual in-flight entertainment.
Togo
There is also good news for people wanting to travel to Togo. As from today Brussels Airlines will fly four instead of two times a week to the Togolese capital Lomé. Flight days are Monday, Wednesday, Friday and Saturday.
Both seat- and freight capacity doubles to and from Togo. "This clearly illustrates once more our investment efforts as Africa specialist and as a member of the Lufthansa Group and Star Alliance", says Bernard Gustin.