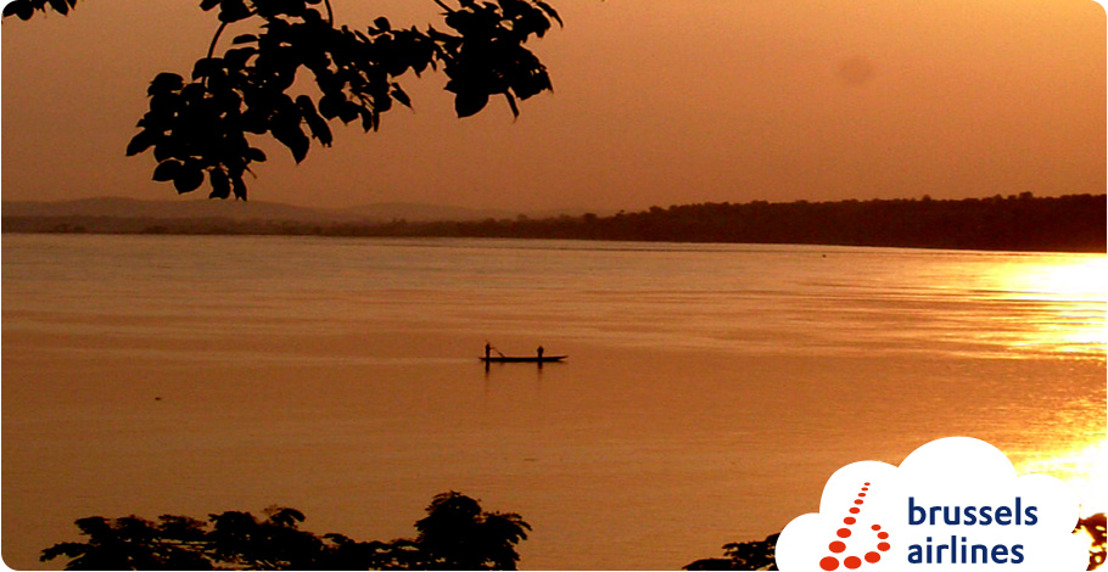 Brussels Airlines flies daily to Kinshasa again
Africa remains a key market for the Belgian airline
Wednesday, October 9, 2019 — Since last week, Brussels Airlines operates seven flights per week to Kinshasa again. At the same time, the Belgian airline gradually introduces its brand new Premium Economy class on its African routes. With 84 weekly flights and 17 destinations in sub-Saharan Africa, the African continent remains Brussels Airlines' most important market.
As the Congolese Civil Aviation Authorities announced in February that the Belgian airline could reinstate its daily service between Belgium and the Democratic Republic of Congo, Brussels Airlines has gradually increased its frequencies to Kinshasa this year, now coming back to a daily service to one of its key markets on the African continent.
With 84 weekly flights to 17 destinations in 16 countries, Africa is a crucial part of Brussels Airlines' long haul network. The airline offers more than 1.2 million seats on its African flights this year. Thanks to more than 90 years of aviation experience to and from Africa, Brussels Airlines has a vast knowledge in operating to the continent, specifically to sub-Saharan Africa. The success of its flights to and from Africa lies partly in the connections to the rest of the Brussels Airlines network via its base at Brussels Airport, as more than 70% of travelers connect to or from other destinations in Europe and the US.
Although most of Brussels Airlines' destinations in Africa have a primary focus on corporate travelers and passengers who visit their friends and relatives abroad (VFR), more and more holidaymakers find their way to the beautiful coasts and nature of Africa. Brussels Airlines sees an increasing holiday trend to beach destinations like Dakar (Senegal) and Banjul (The Gambia). Entebbe (Uganda) and Kigali (Rwanda) are year after year attracting more hikers and adventurers who want to visit the mountain gorillas in the wild. Last but not least, Sierra Leone with its pristine impressive beaches is slowly but surely becoming a go-to destination for adventurous surf lovers from all over the world.
To better serve both those types of travelers, the airline has started rolling out its brand new Premium Economy Class on its African flights. As more retrofitted aircraft enter the fleet, the new class will gradually be rolled out to more African destinations (see a detailed schedule below). From now on, Premium Economy is available on flights to and from Kinshasa and Luanda.
With a focus on comfort, personal space and hospitality, Premium Economy aims to respond to customers who want to have a high quality service and superior comfort, but do not wish to pay a Business Class fare. In Premium Economy, customers can expect 23% more legroom than Economy Class, a wider seat with a bigger headrest and a generous 40° seat recline. Premium Economy is separated from the other cabins for maximum privacy and rest.
Premium Economy introduction schedule:
1 October: Kinshasa (Democratic Republic Congo), Luanda (Angola)
1 November: Kigali (Rwanda), Entebbe (Uganda), Bujumbura (Burundi), Freetown (Sierra Leone), Monrovia (Liberia)
13 January: Dakar (Senegal), Banjul (Gambia), Conakry (Guinée)
1st February: Douala and Yaounde (Cameroon)
Mid-May: Abidjan (Ivory Coast), Ouagadougou (Burkina Faso), Cotonou (Benin) , Accra (Ghana) and Lome (Togo)