Brussels Airlines increases flight frequency to Mumbai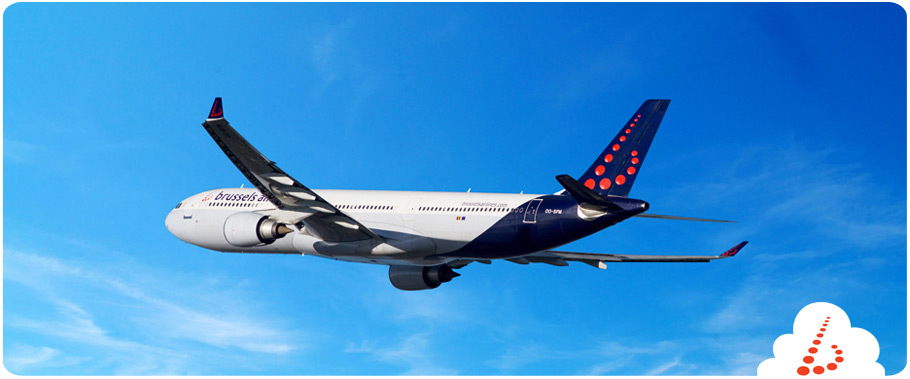 Only 6 months after the launch of Brussels Airlines' first connection to India, the airline already increases its flight offer to Mumbai. As from the winter season the Indian metropolis will be directly connected to Brussels Airport 6 instead of 5 times per week.
This winter, Brussels Airlines operates ten long haul aircraft for its intercontinental flights to 21 destinations in Africa, North America and India, adding one plane and one destination compared to last year, thanks to the new long haul connection between Brussels and Mumbai, which was successful launched in spring.. Since the first flight took off on 30 March, Brussels Airlines welcomed over 37,000 passengers on its flights to and from the West-Indian metropolis. Business Class, Economy Class and the new Economy Privilege all show high seat load factors.
Following the high demand, Brussels Airlines adds one weekly flight to its Mumbai schedule. As from the winter season, starting on 29 October, the airline will fly 6 times per week to and from Mumbai, adding more than 500 seats to its Mumbai-Brussels offer. In the winter season, flights to Mumbai operate on Monday, Wednesday, Thursday, Friday, Saturday (new) and Sunday. The flights from Mumbai to Brussels depart on Monday, Tuesday, Thursday, Friday, Saturday and Sunday (new).
Belgium is one of the most important European trading partners for India. For Belgium, India is even the second most important export destination outside the EU.
Schedule
Additional flight frequency on Saturday
| | | | | | | |
| --- | --- | --- | --- | --- | --- | --- |
| Flight number | Days of the week | From | Departure | To | Arrival | Aircraft type |
| SN601 | 1.34567 | BRU | 10h20 | BOM | 23:25 | A330 |
| SN602 | 12.4567 | BOM | 01h15 | BRU | 06h35 | A330 |
(schedule in local time)