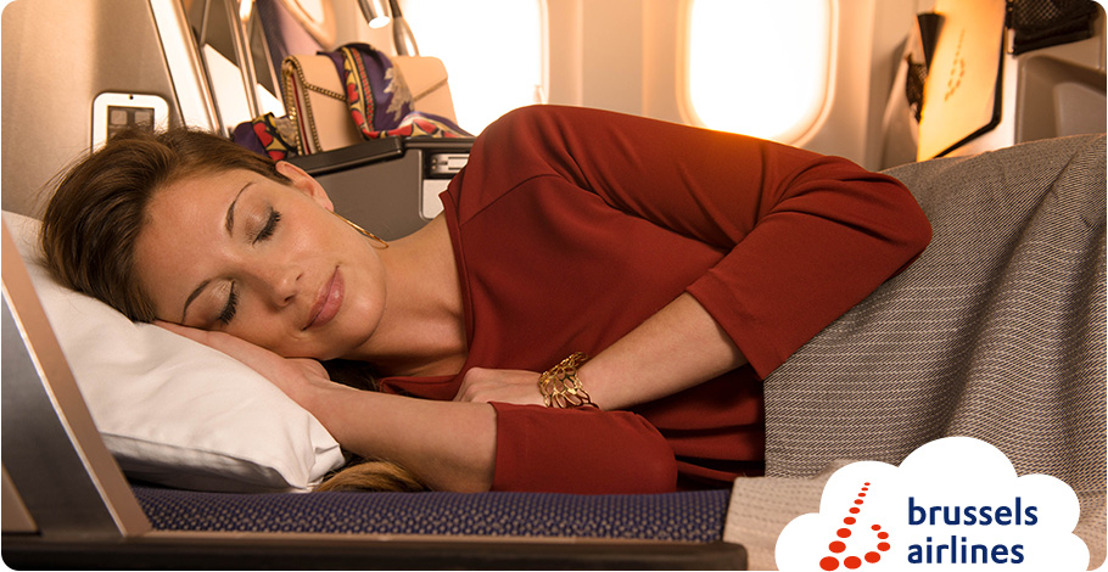 Brussels Airlines is awarded 'Best Trans-Atlantic Airline'
Thursday, December 13, 2018 — Brussels Airlines has been awarded Best Transatlantic Airline by the US magazine Global Traveler, based on their readers' feedback. Christophe Allard, Brussels Airlines General Manager Business Development for The Americas received the prize in Los Angeles.
"The award for the Best Trans-Atlantic Airline is a great acknowledgement for everyone working at Brussels Airlines and encourages us to continue improving our services and products and to go the extra smile on the ground as well as in the air. This year, we also make significant investments to offer an even better travel experience for our guests flying to and from North America and also Africa. We strive to make the journey as important as the destination, which is why we are busy rejuvenating our A330 long-haul fleet. With the new long-haul aircraft, Brussels Airlines will be able to offer its customers even more comfort, with quieter, more efficient and environmentally friendlier planes. Besides new aircraft, we are also gradually refurbishing our entire intercontinental fleet to ensure that all our guests will be able to look forward to superior seat comfort and a high-standard on-board experience."
Christina Foerster, CEO Brussels Airlines
"This award comes in recognition of our continuous commitment to treat our increasing number of guests across the Atlantic with the best Belgium has to offer which goes well beyond our delicious chocolates. I would like to thank Global Traveler readers for placing Brussels Airlines among the best travel options on the important North Atlantic sector as it again proves our contribution to our Joint Venture with United Airlines and the Lufthansa Group."
Christophe Allard, Brussels Airlines General Manager Business Development for The Americas
Brussels Airlines connects the capital of Europe to more than 100 destinations, whereof 3 destinations in North America: New York, Washington and Toronto.