Brussels Airlines offers Euronews on board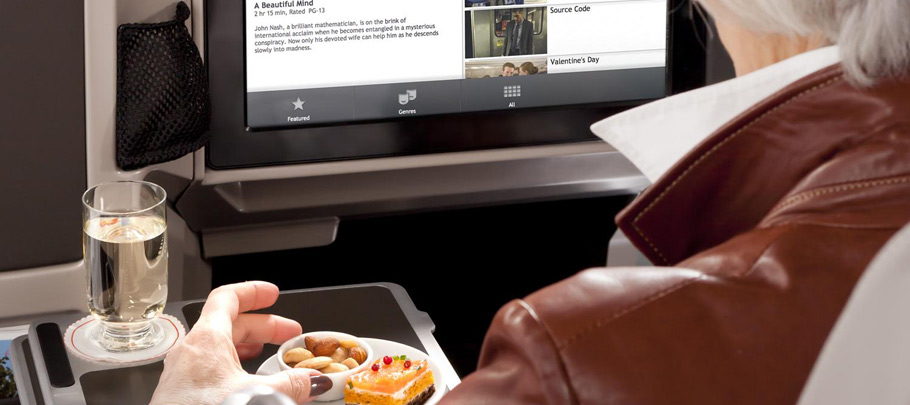 Thanks to a new collaboration with the international news channel Euronews, n°1 in Europe, Brussels Airlines passengers can now keep up with the world's daily news on board their intercontinental flight. On its in-flight entertainment system, Brussels Airlines offers its long haul guests daily news episodes.
Brussels Airlines' long haul passengers can now not only keep abreast of current news through newspapers and digital magazines; since this month, the airline offers its guests news episodes. A unique collaboration between Brussels Airlines, Zodiac Inflight Innovations (ZII), the supplier of Brussels Airlines' in-flight entertainment offer, and Euronews allows anyone on intercontinental flights to enjoy a 1-hour selection of the Euronews news offering
The Euronews channel is reloaded each day with current news, weekly news digests and magazines. Thanks to the combined expertise of Brussels Airlines Engineering, Zodiac Inflight Innovations and Euronews, it is possible to do this reload automatically and without intermediary on Brussels Airlines Airbus A330 fleet. "It is the first time this technology is being made available on the RAVE in-flight entertainment system", says Harry Gray, VP Marketing at Zodiac Inflight Innovations.
"As the airline with its hub in the European capital, Euronews is a reputable news program to bring on board our long-haul flights", says Brussels Airlines VP Customer Experience Anne Tricot. "Three years ago, we were the pioneer of the newest tablet-based in-flight entertainment technology, and this innovation was very well received by our guests. I'm convinced that with Euronews, we are again taking a qualitative step forward. During a test period, Euronews turned out to be the most viewed program on the inflight entertainment system."
Euronews was founded in 1993 and aims to report global news from a pan-European perspective. The station, which broadcasts in 13 different languages, reaches 415 million families spread over 156 countries. In Europe alone, Euronews reaches 170 million households and is considered the most watched news channel. Since several years, Euronews, which employs more than 400 journalists, can also be followed in their app and social media channels. "We are very happy that our news programs will now also reach Brussels Airlines guests and we're sure that our perspective on international news will be appreciated", says Arnaud Verlhac, Director Worldwide Distrution at Euronews.