Brussels Airlines says goodbye to its AVRO regional jets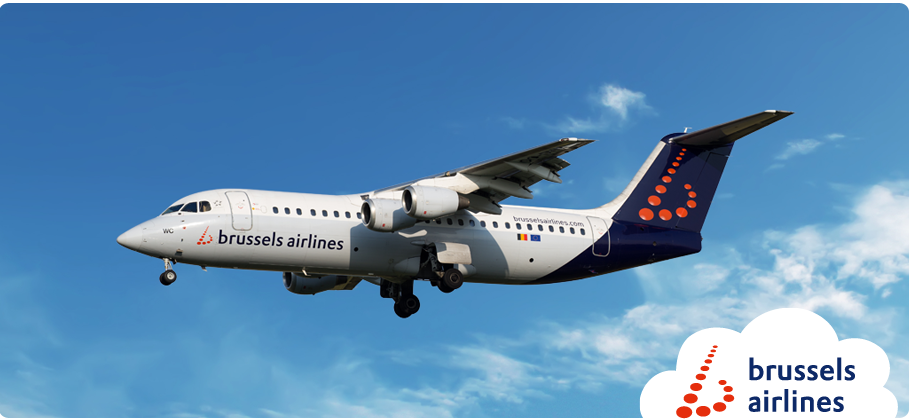 At the end of October, Brussels Airlines says goodbye to her very last AVRO RJ plane. With a last scheduled flight to and from Geneva comes an end to the story of the AVRO, which played an important role in the development of Brussels Airlines.
On October 28, Brussels Airlines turns an important page in its history book. With flight SN2720 Geneva-Brussels, the airline operates its very last scheduled flight with the AVRO jet.
Produced by the British manufacturer British Aerospace, the AVRO has played an important role in the growth of Brussels Airlines. When the airline was founded fifteen years ago its fleet consisted exclusively of 32 AVRO type aircraft (12 AVRO RJ100, 14 RJ85 and 6 Bae146) that were acquired from Sabena subsidiary DAT.
Since then, 31.5 million passengers have flown on board a Brussels Airlines AVRO jet to a European destination.
More than 500 Belgian pilots and a thousand Cabin Crew Members started their career on board the four-engine plane. Several hundred Brussels Airlines aircraft engineers have been responsible for the planes' maintenance.
In October 2008 the last AVRO/Bae146 left the fleet, in 2014 the company said goodbye to its last AVRO RJ85. At the end of October it's the last family member that leaves the company, AVRO RJ100 with registration OO-DWD (Delta-Whiskey-Delta). The very last scheduled flight brings passengers to Geneva in the morning and returns to Brussels Airport in the evening. Nice to know: the very first Brussels Airlines flight in 2012 also took off in direction of Geneva.
Until the end of October, OO-DWD will be operated on a daily basis in Brussels Airlines' flight schedule. Those who still want to fly on board the plane can do so. On Saturdays for example, a day trip to Geneva is possible with OO-DWD on flights SN2713 BRU-GVA in the morning and back on SN2720 in the evening. On weekdays the aircraft is regularly used for scheduled flights to Warsaw (departure Brussels at 9h30), Basel (departure Brussels at 16h05) and Copenhagen (departure Brussels at 19h30).
Note to editorial offices:
Brussels Airlines has kept a very limited number of seats on the last commercial flight (28 October) reserved for media. On 29 October, the Brussels Airlines employees say goodbye to the AVRO RJ at an event in the Brussels Airlines maintenance hangar. Several captains who have flown for years with the Avro will also be present. Also for this event, the media are welcome. For requests, please contact the Communications department.