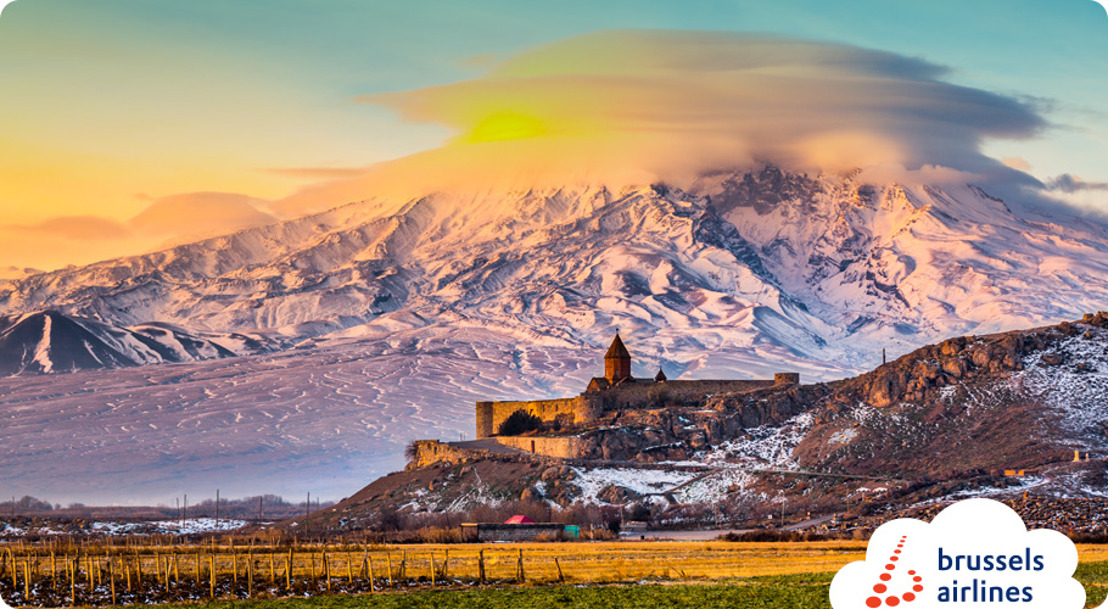 Brussels Airlines sets sail for Armenia in 2017
Tuesday, September 27, 2016 — From March 2017 onwards, Brussels Airlines will operate flights to Armenia. The capital Yerevan will be served one day a week from Brussels Airport, and in July and August two times a week. The fascinating country in the Caucasus region is currently not connected to Brussels Airport yet.
Brussels Airlines continues its network growth and will start flights to the Armenian capital Yerevan on March 31st. Every week, the airline will operate a flight on Fridays, complemented with a second weekly flight on Tuesdays in July and August. Between December and March, Brussels Airlines operates several charter flights between Brussels to Yerevan in cooperation with the Belgian-Armenian travel organization Armwings.
Belgium and Brussels Airport was so far not connected to Armenia and travelers needed to fly via other airports. With the new direct flights, Brussels Airlines responds to the important market demand from the Armenian diaspora in Belgium and neighboring countries. The new route is also interesting for several Belgian tour operators and travel agents who specialize in holidays to Armenia.
Schedule (Local times)
| | | | | | |
| --- | --- | --- | --- | --- | --- |
| Flight n° | From | To | Departure | Arrival | Days of the week |
| SN2899 | Brussels | Yerevan | 18:40 | 01:10 | Saturday (all year) |
| SN2899 | Brussels | Yerevan | 18:40 | 01:10 | Tuesday (Jul/Aug) |
| SN2900 | Yerevan | Brussels | 02:00 | 05:00 | Sunday (all year) |
| SN2900 | Yerevan | Brussels | 02:00 | 05:00 | Wednesday (Jul/Aug) |

Aircraft: Airbus A320
Flight time: 4.5 to 5 hours
The flights leave Brussels Airport in the evening and returns from Yerevan's Zvartnots airport at night. The schedule allows connections to other Brussels Airlines destinations in France, Switzerland, Germany, Poland, Scandinavia, Spain, Italy and UK. Connections to the States and Canada is possible in the mornings.
Flights can be booked via travel agencies or on brusselsairlines.com (as from mid October)
Fascinating country
Situated in the South Caucasus region, Armenia is geographically as well as culturally and historically a fascinating destination and has long warm summers and short cold winters. Ancient monasteries, churches and cathedrals remind us of the long religious history of the country.
Nature lovers and hikers love Armenia for its unspoiled rugged mountains surrounding the capital, its many forests and lakes. Although one of the oldest cities in the world, Yerevan certainly moved with the times and is worth a visit thanks to its vibrant cultural life, parks, fountains and museums.