Red Devils take off to Bordeaux with Trident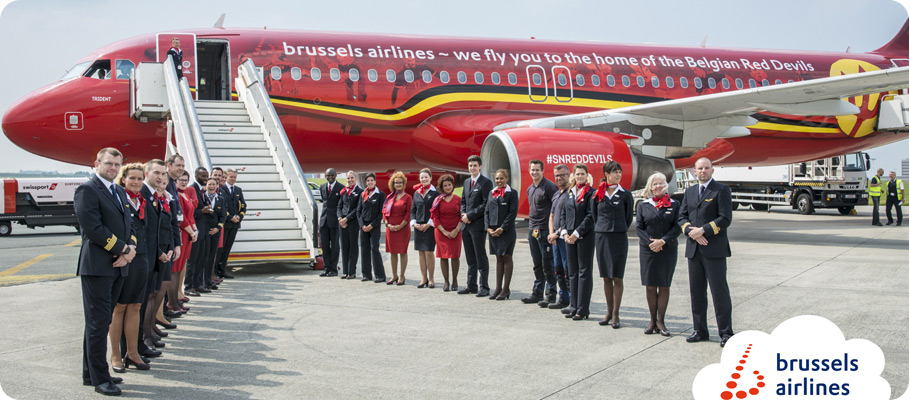 This afternoon the Belgian Red Devils took off with Brussels Airlines to Bordeaux, where the team is setting up its basecamp for the European Championships 2016.
At 16h30 the Belgian team and its delegation of 51 people in total, boarded their Devilish aircraft Trident, which will take them to Bordeaux for the European Championships. Their arrival in France is foreseen at 18h25.
Brussels Airlines also takes care of the team's flights within France to the different host cities with one of their Avro aircraft.
For the Belgian football fans, Brussels Airlines organizes (for now) 9 special fan flights to all the matches of the Red Devils in the group phase. The #TousenFrance fan packages are a 24-hour-experience that brings fans to Lyon, Bordeaux or Nice in full Red Devils atmosphere from departure up until the arrival in France. From there a bus takes them to the stadium or the fan zone. After the game, the fan flight takes them back to Belgium the same night.