Tilman Reinshagen to become new COO of Brussels Airlines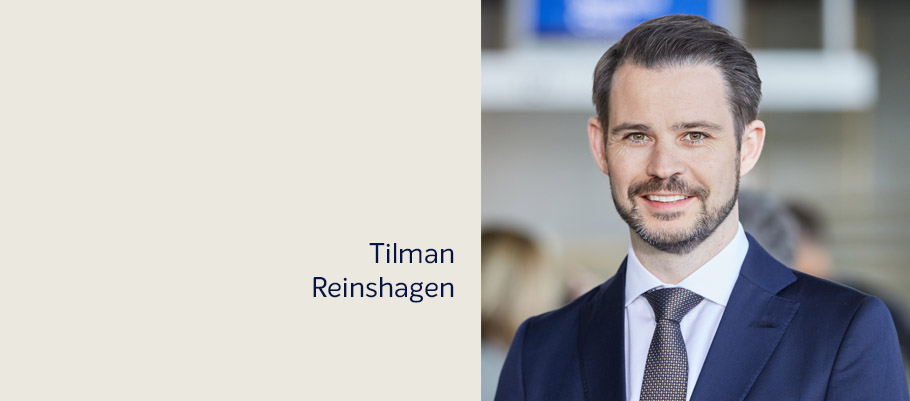 As of July 1st, Tilman Reinshagen will join the Management Board of Brussels Airlines in the role of Chief Operating Officer. He herewith takes over from Edi Wolfensberger, who is the COO of sister company Eurowings since 1st of April.
Tilman Reinshagen (40), currently Vice President Ground Operations Hub Airlines Frankfurt, has been chosen by the Lufthansa Group Executive Board as the new Brussels Airlines COO. He will join Brussels Airlines as of July 1st to head the operational departments of the Belgian airline (Flight Operations, Maintenance & Engineering, Ground Operations). Mr. Reinshagen's appointment is pending the approval of the SN Airholding Board of Directors.
Making his first steps in aviation in 2003 as a passenger service agent and later as a management trainee, Tilman Reinshagen has built up an extensive experience in aviation operations, working in different companies of the Lufthansa Group. After his role as Station Manager Frankfurt for SWISS, he moved to Lufthansa as Process and Quality Manager Spain & Portugal. In 2013, he started at LSG, the aviation catering company of the Lufthansa Group, as Managing Director LSG Düsseldorf, followed by his role as Director Operations Frankfurt International.
In 2017, Tilman Reinshagen left the Lufthansa Group to join the management team at Apple, before returning to the Lufthansa Group in 2019, leading the Ground Operations of the largest Lufthansa Group station Frankfurt in his current role today.
"I am very happy that Tilman will join the Management Board of Brussels Airlines. With his vast experience inside and outside the Lufthansa Group and his strong leadership skills, I am convinced that he will successfully lead our operational teams and contribute to our readiness for future challenges."
​- Peter Gerber, Chief Executive Officer Brussels Airlines
Tilman Reinshagen's predecessor Edi Wolfensberger left Brussels Airlines on 31 March to join sister company Eurowings. Simon Kinsey, Director of Flight Operations, has taken over the COO responsibilities and the role of Accountable Manager ad interim until July 1st.