4,6 percent more passengers in January for Brussels Airlines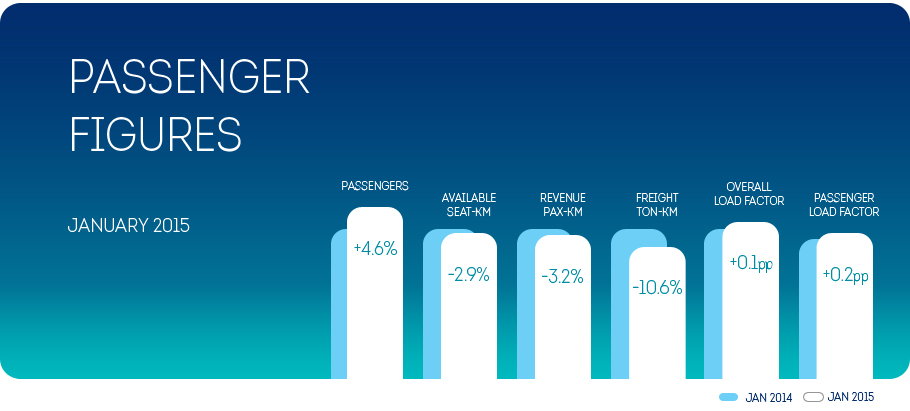 During the month of January 429,820 passengers travelled on a Brussels Airlines flight, which is an increase of 4.6 percent compared to January 2014. The European network attracted 8.3 percent more passengers.
Traditionally January is a slow month in the aviation industry. Nevertheless, Brussels Airlines still managed to register a passenger growth of 4.6 percent. This growth is partially due to Brussels Airlines' European flight offer, which again gained popularity in January, despite the growing competition. Brussels Airlines' new price and product strategy has allowed for their growth trend to also continue in January. The seat load factor remained stable.

In addition to its scheduled flight activity, Brussels Airlines operated many holiday flights for tour operators, meeting and incentive agencies and sports clubs. Passenger figures for these charter activities are not included in the monthly figures of this press release.
January

2015

January

2014

Month/month difference in %

Passengers

429,820

410,938

+ 4.6

Available seat-kilometres (in millions)

1,100.74

1.133,51

- 2.9

Revenue Passenger-kilometres (in millions)

699.69

722.94

- 3.2

Freight ton-kilometres (in millions)

13,481

15,080

- 10.6

Overall Loadfactor (Passengers & Fret)

56.1%

56.0%

+0.1 pct point

Passenger Load Factor (PLF)

63.6%

63.8%

-0.2 pct point