Brussels Airlines announces major European network expansion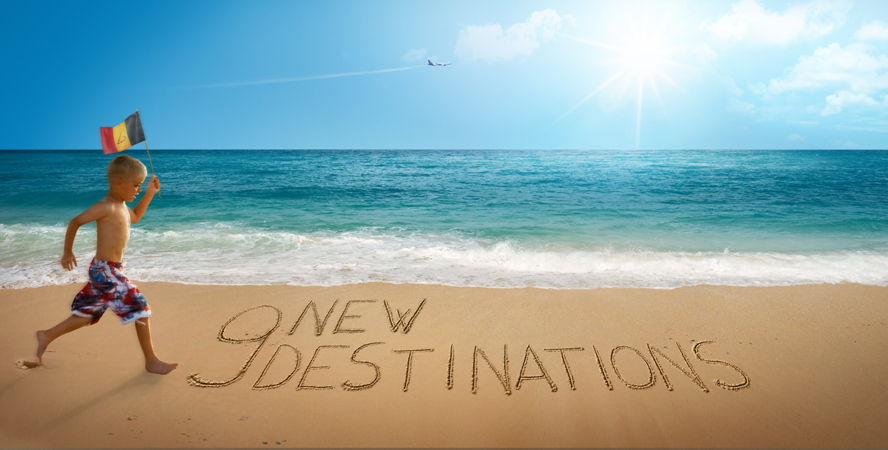 Brussels Airlines strengthens its market position and will start the summer season with lots of new destinations, additional aircraft and invests in service innovations.
During a press conference today Brussels Airlines CEO Bernard Gustin revealed the new commercial strategy of Brussels Airlines. In recent months, the airline has been working hard on the improvement of its productivity and decreased by 10 percent its cost structure. At the same time the company invested heavily in service and comfort for its passengers. The efforts led to a significant passenger growth, increased passenger satisfaction and improved profitability. This has allowed the company to invest in the expansion of its network. This spring and summer several new routes will be added to the Brussels Airlines schedule. Therefore two additional Airbus A319 aircraft will be added to the fleet over the following months.
In total nine new summer destinations were announced today, as well as two new year-round destinations. It is the largest network expansion in the history of the company. With Ajaccio, Athens, Bari, Bastia, Cagliari, Figari, Malta, Montpellier and Seville, the airline is adding popular summer holiday destinations to its portfolio. The new year-round services to Krakow and Warsaw illustrate a strong investment in the Polish market. The flight frequencies to several existing destinations (Florence, Palermo, Marseille, Catania and Madrid) will also be increased, which results in a total of 400,000 additional seats offered in 2014.
In addition to a network expansion, Brussels Airlines is working on several other projects. Later this year a renewed brusselsairlines.com will be launched, offering passengers even more possibilities and self-service options. The company will also introduce new product formulas to better meet the specific needs of different types of their customers. In addition a new loyalty program will be launched specifically for their European network, which will co-exist next to the current Miles & More program. Finally, in late 2014 the company will open its new airport lounges at Brussels Airport.
"The many innovations disclosed today illustrate our ambitions," said CEO Bernard Gustin during the press conference. "Brussels Airlines is positioning itself more than ever as an airline with an attractive flight offer for both leisure and business travelers. We will differentiate ourselves through our focus on service, innovation and competitive prices. This is just the beginning of the new and dynamic Brussels Airlines that is adaptable and flexible in a rapidly changing market environment."