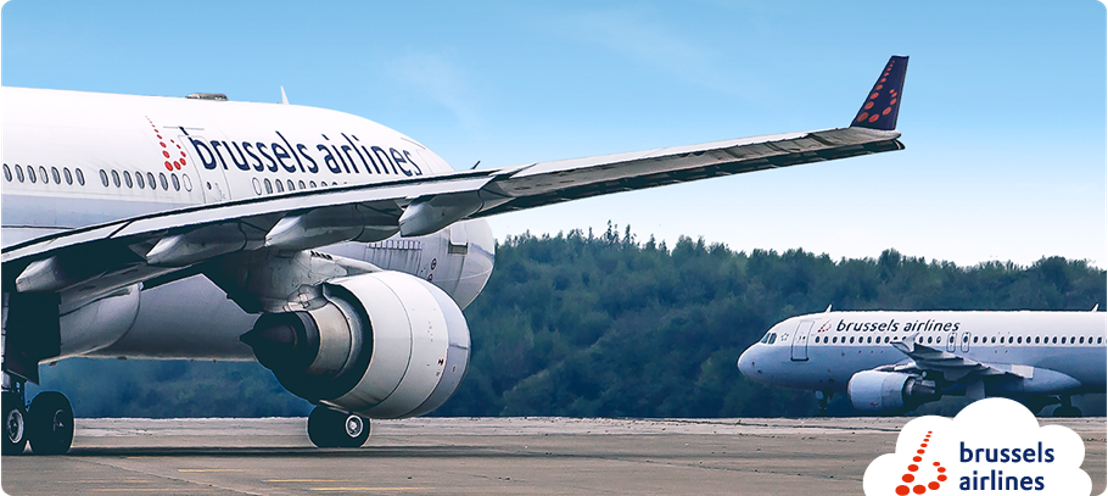 Brussels Airlines makes considerable investment to renew its long-haul fleet
Monday, May 22, 2017 — In the course of 2018/2019 Brussels Airlines will replace seven of its ten long-haul aircraft. With this important investment in its long-haul network, the Belgian airline remains loyal to the Airbus A330, the aircraft type that responds best to the commercial and operational needs. Furthermore, all Airbus A330 aircraft will be equipped with an entirely reviewed new cabin providing the highest comfort in all three travel classes (Business Class, Economy Privilege and Economy Class).
In the course of 2018 and 2019 Brussels Airlines will welcome seven Airbus A330-300 'CEO' aircraft, to replace seven older A330-200 and A330-300 aircraft that are close to the end of their leasing period.
The past few months, Brussels Airlines together with the Lufthansa Group made a comprehensive study on the replacement of seven of their ten long-haul aircraft. Based on this study, the Brussels Airlines Board has recently approved the purchase of seven Airbus A330-300 'CEO' aircraft. From a commercial, economic and operational point of view the Airbus A330-300 'CEO' is the best aircraft type for the airline's long-haul business (passengers and freight) which it wishes to further expand.
The Airbus A330 CEO's will be equipped with a new cabin in all three travel classes, offering even higher quality of comfort. More details about the seat configuration and the state of the art in-flight product will be announced at a later stage.
With this decision, Brussels Airlines remains loyal to the Airbus A330, one of the most successful aircraft within the Airbus range. The new Brussels Airlines aircraft bring many benefits, amongst them a significantly higher maximum take-off weight and range than the current fleet, which increases the potential number of passengers and freight.
While Brussels Airlines is currently flying with different engine types, the 'CEO' aircraft will all be equipped with Rolls Royce Trent 700 engines. This engine type that consumes less fuel and emits less noise and CO2, is already in use at several other airlines of the Lufthansa Group. Also for the Brussels Airlines Maintenance & Engineering Department, this harmonization and standardization results in many benefits, such as reduced complexity.
The fleet replacement will start in 2018 and will continue in 2019. Once the fleet replacement is completed, Brussels Airlines will not only have a younger but also a more efficient fleet that will offer even more comfort than today. Lufthansa and Brussels Airlines herewith invest together in the future growth of the Belgian airline.
"Just a few months after the complete acquisition of Brussels Airlines, Lufthansa, on behalf of the Eurowings Group, takes an important investment decision, confirming its confidence in the sustainable future and development of Brussels Airlines in general and its successful long-haul operations in particular. This is the largest investment project in Brussels Airlines' 15-year history. Thanks to this fleet replacement project, we will be able to offer our customers even more comfort, with quieter, more efficient and even more environmental friendly aircraft. Also in terms of the on-board service, we wish to offer our guests a unique travel experience in an exclusive Business Class, a revamped Economy Privilege and a new Economy Class", continues the Belgian CEO. "In our efforts to continuously improve our offering in our Brussels hub, we want to offer our guests a travel experience that really makes them feel at home and our crews the possibility to go the extra smile that our guests deserve every day."

-- Bernard Gustin, CEO Brussels Airlines