Brussels Airlines offers flights to the Canary Islands as from autumn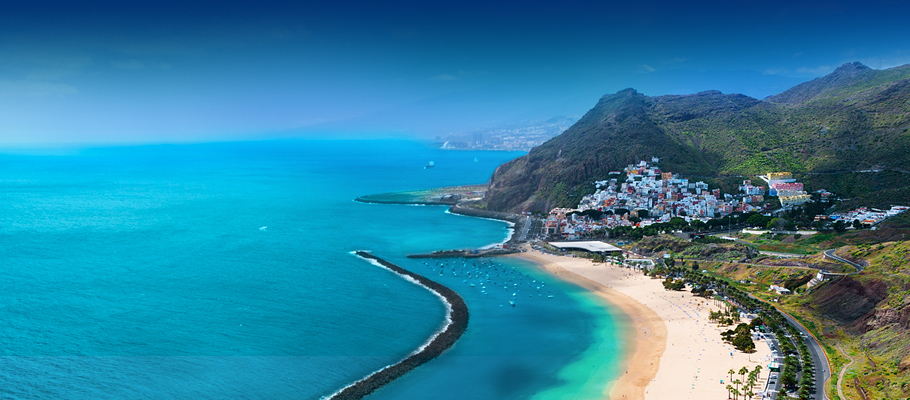 Starting end of October 2015, Brussels Airlines will offer two flights per week from Brussels Airport to Tenerife and Gran Canaria, the two favorite winter destinations among Belgians. Tickets are available as from today.
The Canary Islands are one of the most appreciated winter sun destinations on the Belgian market. Thanks to their 'eternal spring' climate, temperatures rarely drop below 20 degress and the touristic infrastructure attracts both sunbathers, sports enthusiasts, hikers and party crowd.
Every year, around 640,000 Belgians visit the Spanish archipelago and several thousand compatriots own a second home to hibernate on one of the islands.
The airline will start operations to the Canary Islands starting 25 October, the beginning of the aviation winter season. Tenerife (Tenerife South Airport) and Gran Canaria (Las Palmas) will from then on be served twice weekly.
Passengers have the choice between four different travel options, which attract both price sensitive customers as well as comfort seekers, thanks to their attractive fares and service. For the many families who travel with their kids, Brussels Airlines offers the b.family service package free of charge, which offers many advantages such as guaranteed seats next to each other, extra luggage allowance, extra attention for the kids on board and a discount for the airport parking.
"We continuously invest into an ever improving travel experience for both business travelers and vacationers. Next to offering new services such as b.family and soon the introduction of a new loyalty program that is also rewarding for the not-so-frequent-traveler, we continue to add new destinations to our network. Tenerife and Gran Canaria are number 20 and 21 in the list of new destinations for Brussels Airlines since we launched our new commercial strategy last year. The Canary Islands are very popular with Belgian holiday makers and a great addition to our growing sun and beach offer"

-- Lars Redeligx, Chief Commercial Officer at Brussels Airlines
Schedule
Three out of the four flights depart in the morning and the return flight land early in the evening at Brussels Airport. The schedule allows smooth connections to other Brussels Airlines destinations.
| | | | | | |
| --- | --- | --- | --- | --- | --- |
| Flight Number | From | To | Departure | Arrival | Day of the week |
| SN3781 | Brussels | Tenerife | 06h00 | 09h40 | Sunday |
| SN3782 | Tenerife | Brussels | 10h40 | 16h15 | Sunday |
| SN3781 | Brussels | Tenerife | 09h35 | 13h15 | Friday |
| SN3782 | Tenerife | Brussels | 14h20 | 19h55 | Friday |
| SN3783 | Brussels | Las Palmas | 09h35 | 13h00 | Wednesday/Saturday |
| SN3784 | Las Palmas | Brussels | 14h25 | 19h55 | Wednesday/Saturday |
Tenerife is the largest and most famous island of the Canary Archipelago and welcomes more than 300,000 Belgians every year. It has two climate zones, separated by Mount Teide, the volcano that dominates the landscape of Tenerife. The sunny south has numerous tourist resorts while the green subtropical is a paradise for hikers. Tenerife is also an excellent base from which to reach the nearby island of La Gomera.
Gran Canaria is an island with a rich culture and a beautiful, varied landscape of rugged volcanic mountains and idyllic inland villages to vast miles of sandy beaches and numerous party possibilities in the south. Last year, Gran Canaria welcomed 180,000 Belgians.
With Tenerife and Gran Canaria, Brussels Airlines further expands its range of winter sun destinations, and brings its total number of Spanish destinations to eight (next to Madrid, Barcelona, Malaga, Seville, Bilbao and Alicante).