Brussels Airlines operates Berlin flights with all female crews for International Women's Day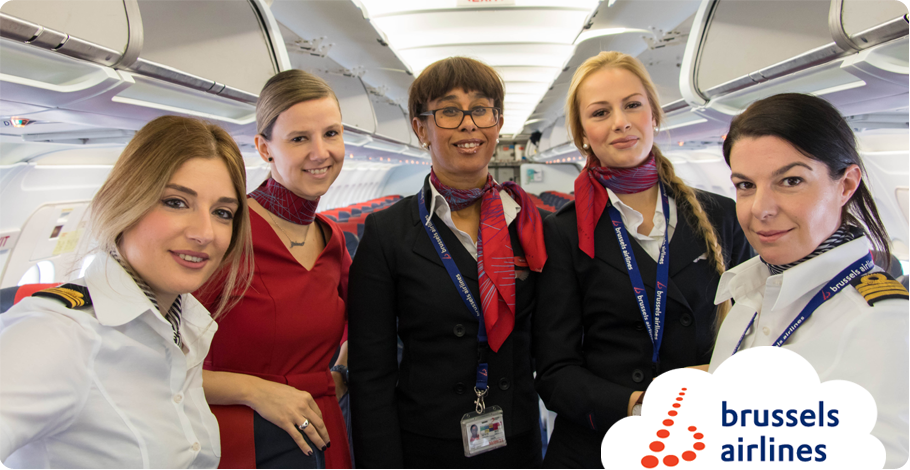 At the occasion of Women's Day, Brussels Airlines operates its Berlin flights today with solely female cockpit and cabin crew members. The other Lufthansa Group airlines all do the same to support the Women's Day theme.
Under the slogan #BeBoldForChange, International Women's day is organized all over the world today to emphasize once again the importance of equality between men and women and in particular the need for a better, more inclusive world.
Brussels Airlines contributes with a symbolic action, by operating several flights to berlin, one of the busiest connections in the Brussels Airlines network, with female-only crews. Celine, Lisa, Isabelle, Sofie, Marion, Stéphanie, Greet, Caroline, Kathleen, Audrey, Evelien and Valerie, among others, fly Brussels Airlines passengers to the German capital today. Other Lufthansa Group members SWISS, Austrian and Lufthansa follow suit and fly from Frankfurt, Munich, Dusseldorf, Geneva and Vienna with female cockpit crews to Berlin Tegel. Today is also the kick-off one of the world's most important tourism events, the Internationale Tourismusbörse ITB Berlin.
Brussels Airlines employs 1,810 women and 1.739 men. Women are slightly in the majority (51%). Female co-workers are employed in all parts of the company: management, cockpit- and cabin crew (10% of pilots are female, 72% of cabin crews), ground staff at the airport, aircraft maintenance, Brussels Airlines Cargo and all support services.
Brussels Airlines has an HR policy with a strong focus on initiatives to create a healthy work-life balance. Part time regime, flexible working hours, sabbatical and home working solutions are just some of the efforts Brussels Airlines makes to allow for a proper balance between work and family.