Brussels Airlines prepares for a busy start of the summer season
18% more passengers during first week of summer holidays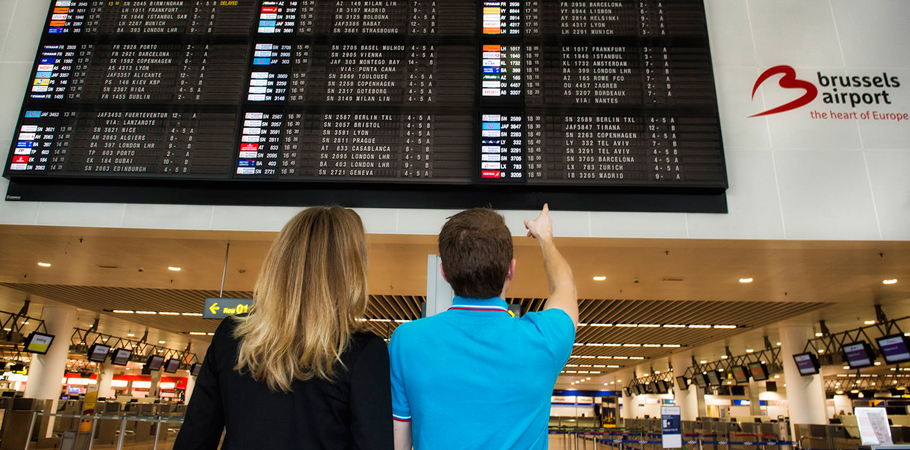 Brussels Airlines is heading for a passenger record during the first week of the summer holidays. Compared to last year, 18 percent more passengers will set sail to their favorite Brussels Airlines holiday in the first week of July, in total 265,203. That is a new record in the history of the company's existence. All Brussels Airlines employees are in full preparation to be able to offer a smooth travel experience during this busy exodus at Brussels Airport.
This summer season Brussels Airlines has not only expanded its network with seven new holiday destinations (St Petersburg, Bordeaux, Dubrovnik, Billund, Calvi, Olbia, Lourdes), but the airline also increased its flight offer to several existing destinations (Tel Aviv, Malta, Seville and Faro).
In comparison with the first holiday week last year, 32,613 more passengers are taking a Brussels Airlines flight this year. The peak day will be 4 July, when 29,000 travelers depart on an SN flight. South European destinations, as well as New York and Washington D.C. are particularly popular.
Brussels Airlines is reinforcing its airport teams with extra staff in order to offer a smooth experience to its passengers during this peak period and provides some practical tips for a hassle-free departure:
- Check in online. This is possible as from 24h before departure and allows passengers to choose their preferred seat on the plane and print their boarding pass at home or choose a mobile boarding pass and use it on their smartphone. This way they avoid the queues at the airport and can check in their luggage at one of the automated check-in machines. Those traveling with carry-on luggage only can proceed immediately to the gate with a printed or mobile boarding pass.
- Book airport parking in advance. This is possible online here.
- People who dropping someone off at the airport, are advised to follow the yellow route at Brussels Airport. This leads to the Kiss & Fly zone. People who are picking someone up, take the green route to parkings 1 and 2, where they can now temporarily park during 30 minutes for only €1.
- Families traveling with children are advised to register online for the b.family package, a free service package which includes automated check-in (boarding passes are automatically sent 24h before departure), airport parking discounts and the possibility to take their stroller with them up until the gate.
Brussels Airlines also advises travelers to come to the airport well in advance, since the queues at the security checkpoint might be longer than usual.