Brussels Airlines prepares for summer 2019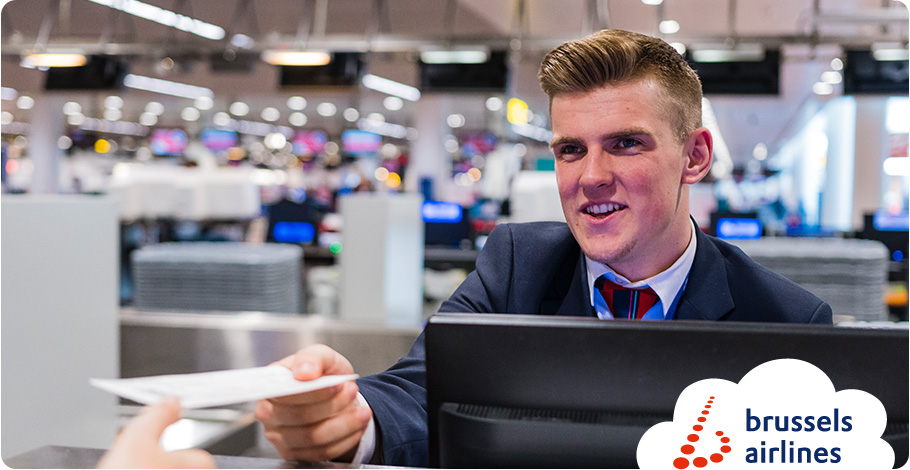 Brussels Airlines increases its flight frequencies to African destinations Accra, Freetown, Lomé and Monrovia to offer more flexibility and even better connecting options. Furthermore, the airline adds flights to European leisure destinations in different regions during summer 2019. While technology becomes ever more important for the airline, a personal service on the ground remains very important to Brussels Airlines.
Brussels Airlines adds extra flights on its routes to Accra (Ghana), Freetown (Sierra Leone), Lomé (Togo) and Monrovia (Liberia), offering its guests more flexibility and even better connecting options via Brussels to the large continental and intercontinental network of the airline. On the European network, Brussels Airlines flies for the first time ever in summer to Kiev. On top of that, the airline increases its frequencies to different holiday regions. Compared to the summer season last year, the airline will have more flights to Alicante, Athens, Faro, Florence, Naples, Saint Petersburg and to the Greek islands Crete, Kos and Rhodes as well as to Lanzarote and Djerba, offering even more possibilities for leisure travel. Furthermore, during the runway works at Linate Airport, all flights to Milan between July 27 and October 27, will be shifted from Linate Airport to Malpensa Airport.
Offering the right personal service to every guest remains very important to Brussels Airlines. The company is therefore looking for colleagues with different profiles to join the passenger services team at Brussels Airport. The airline is amongst others looking for students who would like to work at the airport during next summer or even during the entire year.
Brussels Airlines also proposes its guests digital services. During the summer season of 2018, 63% of all Brussels Airlines guests used a mobile boarding pass to board their flight and 82% of all passengers have chosen for self-check-in; either via automated check-in, via mobile phone, the Brussels Airlines website or app or at one of the automated Check-in counters at the airport.
New destination
Kiev (Ukraine): 4 x week
Extra frequencies
Accra (Ghana) : 7 x Week
Freetown (Sierra Leone): 5 x week
Lomé (Togo): 7 x week
Monrovia (Liberia): 5 x week
Alicante: 8 x week
Athens: 6 x week
Faro: 8 x week
Florence: 8 x week
Naples: 8 x week
Saint-Petersburg: 4 x week
Heraklion (Crete): 9 x week
Kos: 4 x week
Rhodes: 5 x week
Lanzarote: 4 x week
Djerba: 3 x week