Dieter Vranckx, new Chief Financial Officer and deputy CEO of Brussels Airlines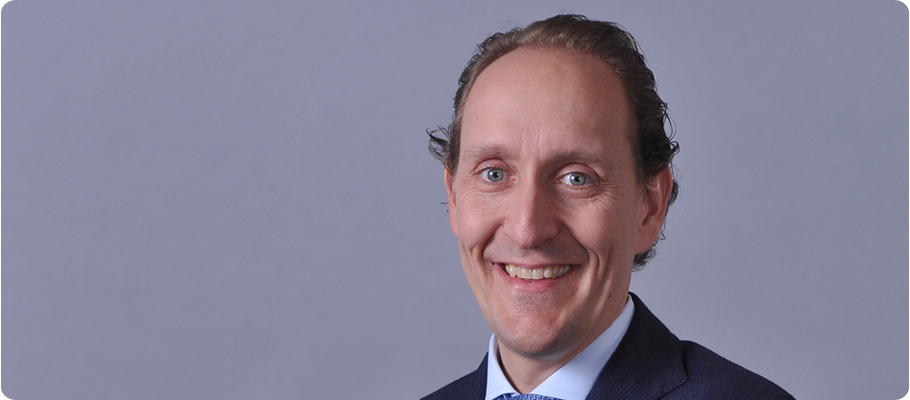 As of May 1st, Belgian Dieter Vranckx will become the third member of the Management Board of Brussels Airlines, which will collectively report to the SN Airholding Board of Directors. Next to his responsibilities as Chief Financial Officer, Dieter Vranckx will hold the position of deputy CEO of Brussels Airlines.
Dieter Vranckx (45), currently Lufthansa Vice President Asia Pacific, will join Brussels Airlines as of May 1st and will head the Finance department (accounting, controlling, legal, purchasing & facilities) of the Brussels based airline, as well as the Aeropolitical and HR units. The IT division will also be placed under his responsibility.
After completing his Commercial Engineering studies in Brussels, Dieter Vranckx obtained a Master of Business Administration at the Solvay Business School. In 2007 and 2016, he pursued Advanced Management Programs at the London Business School and the IMD business school in Lausanne.
In 1998, Vranckx held the position of Operations Manager at Sabena, before joining Swissair in Zurich in 2000 as Senior Manager Network Planning Europe.
At the end of 2001, he was part of the network planning team setting up the newly created SN Brussels Airlines network.
Between 2001 and 2016, he headed several departments within the Lufthansa Group. From 2010 until 2013, he was Regional Director USA Midwest and Canada at Lufthansa Cargo and between 2013 and 2016 Vice President Home Markets at Swiss International Air Lines. The senior management positions he managed so far, were based across the globe, more specifically in Basel, Hong Kong, Zurich, Chicago and Singapore.
Since 2016, Vranckx is heading the Lufthansa Group Sales in Asia Pacific, based in Singapore. In his function as Vice President Asia Pacific, he is responsible for the sales and marketing activities of the Lufthansa Group Airlines (Austrian, Brussels Airlines, Eurowings, Lufthansa and Swiss) across the Asia Pacific region, driving a sales and digital channel growth strategy.
"We've known Dieter Vranckx since many years. Since January he is also member of the SN Airholding Board of Directors and I am personally grateful to him for the important role he played in establishing our operations to and from Mumbai and his support with our sales activities in India. We welcome a real aviation expert with managerial experience to the team, which will help us to further reinforce the competitive position of our airline. His vast international experience, combined with an excellent knowledge of the airlines of the Lufthansa Group, is a real asset to us."

Etienne Davignon, Co-Chairman of the Board of Directors of SN Airholding