Malaga, Barcelona and Copenhagen remain Brussels Airlines' most popular destinations this spring holiday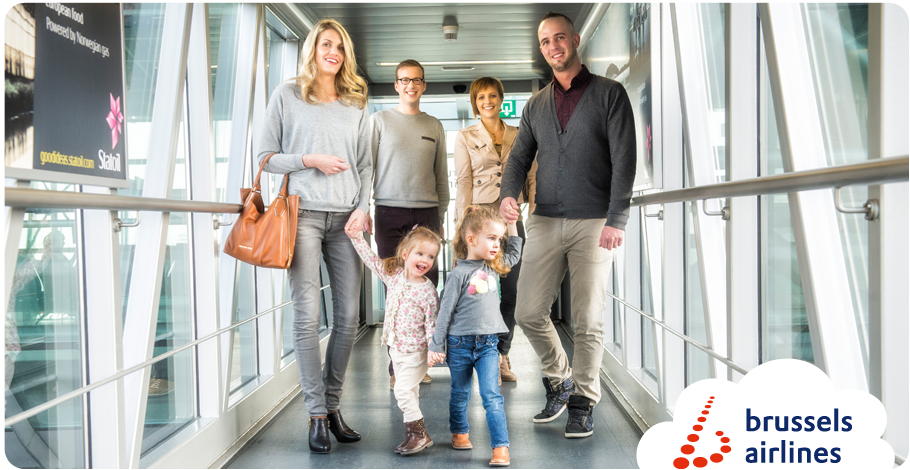 Brussels Airlines is preparing to fly over 500,000 passengers during the 17 days of spring vacation. In the first and second weekend of the spring holidays, respectively 91,000 and 93,000 passengers will board a Brussels Airlines flight, with a peak of 35,135 on Easter Monday. Malaga, Barcelona, Copenhagen, Rome and Geneva remain the most popular destinations.
Brussels Airlines is ready for a busy spring vacation. Between 30 March and 15 April, no less than 520,000 passengers choose to fly Brussels Airlines for their spring getaway, The first and second weekend of the holiday period will be the busiest moments, with respectively 91,000 and 93,000 passengers.
On Saturday 31st of March, Brussels Airlines operates two inaugural flights. For the first time, and in close cooperation with Neckermann, Thomas Cook and Pegase, the airline sets sail for Paphos in Cyprus and Heraklion in Crete. In addition, the airline welcomes new leisure destinations in Bulgaria, Cabo Verde, Croatia, Egypt, Macedonia, Greece, Montenegro, Morocco, Portugal and Spain as well as increased flight frequencies to Malaga, Athens, Ajaccio, Bastia, Bordeaux, Nice, Florence and Tel Aviv. Thanks to the integration of the Thomas Cook Airlines Belgium activities Brussels Airlines offers 41,000 extra seats compared to the same holiday period last year. With this increased offer the company responds to the booming tourism in several European countries.
New at Brussels Airlines is the option to check in 12kg of hand baggage for free, even with a Check&Go ticket (hand baggage-only fare). This way, passengers can avoid the liquid restrictions of 100ml containers, pass quicker the security control and can travel hands-free through the airport. This new option also allows for smoother boarding and more seating comfort on board as only the small personal items need to be stored in the overhead bin or beneath the seat in front of the passenger..
Travel Tips for a carefree vacation
✈ Check in online
Online check-in is available as from 24 hours before your flight and saves time, avoiding possible queues at the airport. The boarding pass can either be printed or used on a smartphone throughout the airport. When traveling with checked luggage, the Scan & Fly machines at Brussels Airport allow for smooth luggage check-in.
✈ Check in 12 kg hand baggage for free
Avoid liquid restrictions and travel hands-free through the airport by checking in one piece of hand baggage.. A service, free of charge for all Brussels Airlines guests, including Check&Go passengers.
✈ Organize your hand luggage
Don't forget to always keep your essentials (keys, medication, wallet) with you and to not put them in your checked luggage. All devices with Lithium batteries need to be transported in your hand baggage and are not allowed in checked baggage.
✈ Family first
When traveling with children under 12, Brussels Airlines' free b.family package guarantees seats together for the whole family, children discounts, extra hand baggage, priority boarding and entertaining toys for the little ones. Click here to learn more about the b.family package.
✈ Bring all necessary documents
Before you leave, check that you have all needed documents and keep them together in one place. If you're traveling with children, don't forget to bring their Kids ID. Double check that the name on your flight reservation is exactly the same as on your ID or passport, as a conformity check is done at the boarding gate.
✈ Know where to park
Avoid unnecessary stress and book an airport parking spot in advance on brusselsairlines.com.