Brussels Airlines starts new Mumbai route on 30 March 2017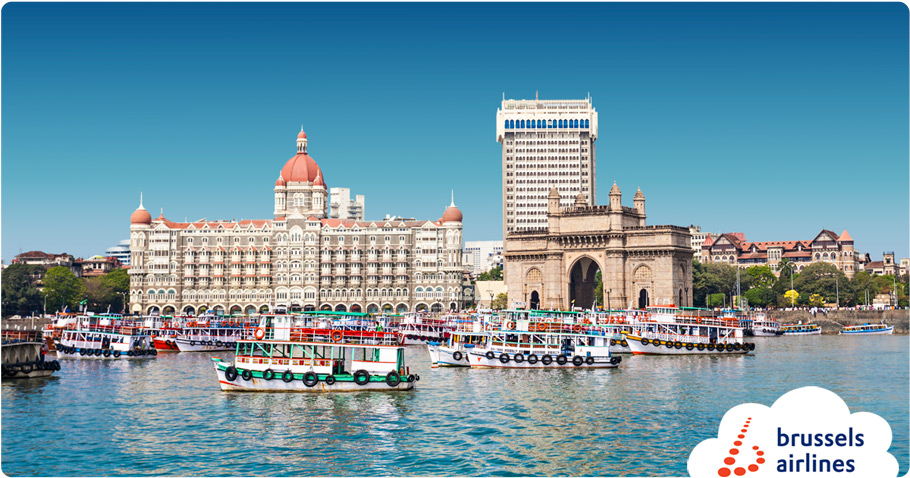 **Update - the start date of the Mumbai flights has been delayed until 30 March, for operational reasons**

Starting 30 March 2017, Brussels Airlines will connect Brussels Airport 5 times a week to the Indian metropolis Mumbai. The flight schedule, which was published this week, foresees day flights to Mumbai and night flights from Mumbai to Brussels Airport. At the occasion of the start of the ticket sales, the airline offers return flights from €399, all taxes included.
30 March 2017 will be a historic day for Brussels Airlines, as the airline sets sail for India for the very first time in its history, connecting it to Brussels Airport, and via there to its European, African and North American destinations. The ticket sales of the new flights starts today. Return tickets are currently available from as little as €399, all taxes included.
The flight schedule consists of day flights to Mumbai on Monday, Wednesday, Thursday, Friday and Sunday. The flights depart in the morning and arrive late in the evening in Mumbai's Chattrapathi Shivaji International Airport. The flights leave Mumbai from the modern terminal 2 on Monday, Tuesday, Thursday, Friday and Saturday night and arrives in Brussels early the next morning.
Thanks to this flight schedule, passengers can connect smoothly to many European, North American and African destinations. The Mumbai-Brussels flights connect smoothly to Brussels Airlines flights to London Heathrow, Manchester, Birmingham, Edinburgh, Bristol, Geneva, Paris, Lyon, Toulouse, Stockholm, Milan, Madrid and the intercontinental flights to New York, Toronto, Washington and 19 African destinations.
Flight schedule
| | | | | |
| --- | --- | --- | --- | --- |
| Flight | Route | Departure | Arrival | Days |
| SN601 | BRU-BOM | 10:50 | 23:05 | 1.3.45.7 |
| SN602 | BOM-BRU | 01:05 | 07:15 | 12.456. |
All flights are operated with A330-200 aircraft that offer the choice between Business Class, the new Economy Privilege class (seats in the front rows of Economy Class with more legroom and extra seat recline) and Economy Class.

Mumbai
With Mumbai, Brussels Airlines adds the Indian subcontinent to its network. The multicultural metropolis is the economic and commercial heart of India. The big financial corporations as well as the car and pharma producers, the fashion industry and the fast growing diamond industry all have their headquarters in the gigantic agglomeration or in the state of Maharashtra, of which Mumbai is the capital. Also the cultural sector, marked by the Bollywood film industry, has its home here.
Mumbai is the main port of India and is an important hub for the import and export sector. For tourists, the rich history of Mumbai makes it worth a visit, but it is also a good starting point to visit the rest of the country.